---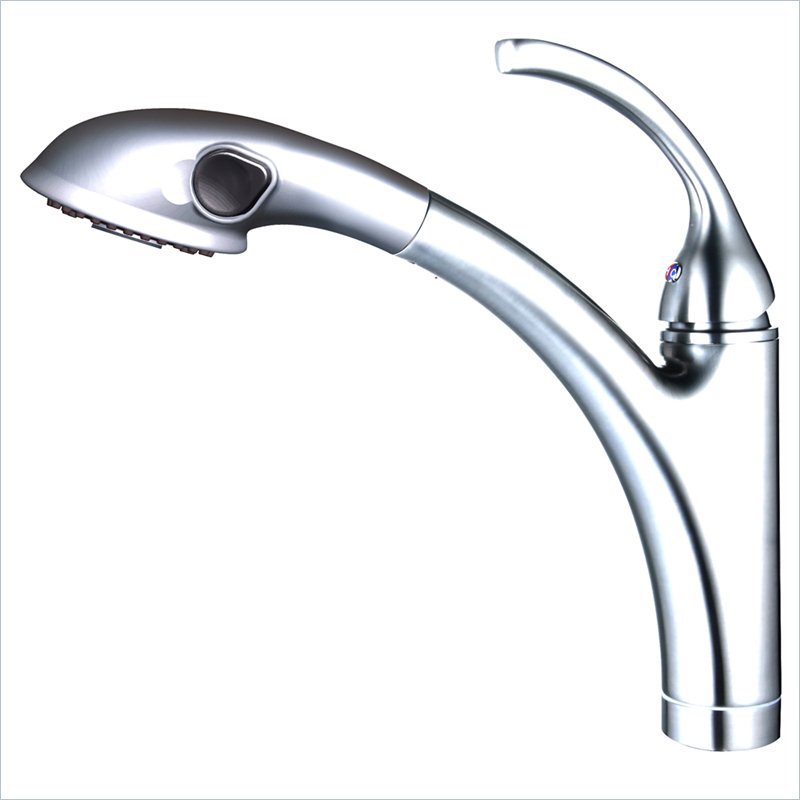 ---
What to Look for When Buying A Faucet
A faucet is a small but integral part of your kitchen or bathroom. Faucets have one very specialized function, but it's incredibly important. The faucet controls the release of the water into your sink, as well as the temperature. Because of the frequent turning on and off, it's important to find a faucet that is not only pleasing to the eye, but also well-made and durable. There are so many different kitchen faucets and bathroom sink faucets to choose from that it's mandatory to do a little bit of research before you make a purchase.
Types of Faucets
Keep in mind that the faucets you choose aren't just functional pieces of equipment; think of faucets as the accessories that dress up your kitchen and bathroom. Finding a faucet that accentuates the room's décor will go a long way in unifying the room and your home.
| | |
| --- | --- |
| | Single-handle faucets have one lever that controls both the temperature and the water pressure. These faucets provide an uncluttered look, and save room for soap dispensers or other bathroom accessories. |
| The double-handle faucet is the brother to the single-handle faucet. The three holes are for the tap itself, and then the two levers that control the temperature: one for hot and one for cold. | |
| | A pull-out spray fountain provides you with a pull out hose that is connected to the faucet. These are great for when you have to rinse dishes or clean the sink, as they give you complete control and let you aim the spray anywhere you want. Also very handy in a water fight. |
| Gooseneck faucets have a high-arching shape, like the neck of a goose. These give you more space to operate in the sink, and are great when filling or cleaning tall pots. | |
Faucet Spouts
There are two different types of
faucet
spouts available, aerated and non-aerated. An aerated spout mixes water with air, and a restrictor and screen are used to limit water flow and increase pressure. Non-aerated spouts don't have a screen, giving the water a free-falling look, like a small waterfall.
Faucet Handles
When it comes to choosing a handle design, there are three basic options: lever, cross, or round. The choice is completely stylistic, as all three designs provide the same basic function.
---
Temperature and Water Conservation
When it comes to kitchen sink faucets and bathroom faucets and their functionality, you really only worry about two things: the temperature and pressure control. Most faucets come with a valve that regulates temperature. A good valve will keep the temperature from shifting from one extreme to another quickly when you change from cold to hot. This helps prevent burns from sudden scalding-hot water. Many faucets also come with some form of temperature limit, which stops water from reaching extreme temperatures. For water conservation, the majority of today's taps are constructed so that they can only disperse a certain amount of water per minute (usually around 1.5 to 2 gallons per minute).