---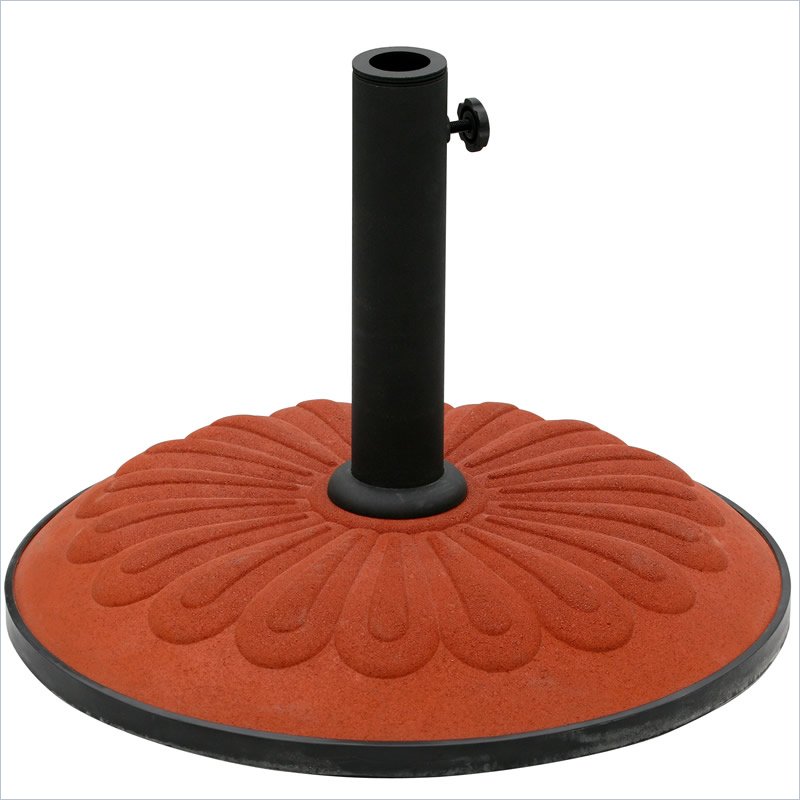 ---
A patio umbrella stand is absolutely mandatory if you're hoping to keep your >outdoor umbrella standing straight and upright. Like any structure, without a sound base, things are eventually going to come crashing down. Imagine watching your patio umbrella being carried away by a gust of wind, taking your table and Sunday brunch with it. While itmight not seem like much, a good stand is quite important and choosing a sound patio umbrella base is trickier than you'd think.
Umbrella Stand Size
If you rush out and buy a patio umbrella stand without first checking the size of the umbrella, you could be in for a rude awakening. Not every umbrella stand fits every umbrella, so it's important to take a measurement of the umbrella pole so that you can find a stand that is an appropriate fit.
Just a reminder, when it comes to the diameter of your umbrella pole, if it goes through an opening of a patio table make sure that the hole in the table is large enough to fit the pole through. If the umbrella is freestanding, a heavier umbrella stand is required, but if the umbrella comes through the center of the table you can get away with having a lighter patio umbrella base.
If you are planning on having the umbrella go through the center of a table, it's important to find an umbrella stand that fits underneath. You don't want the umbrella base to take up so much space that people don't have anywhere to put their feet.
---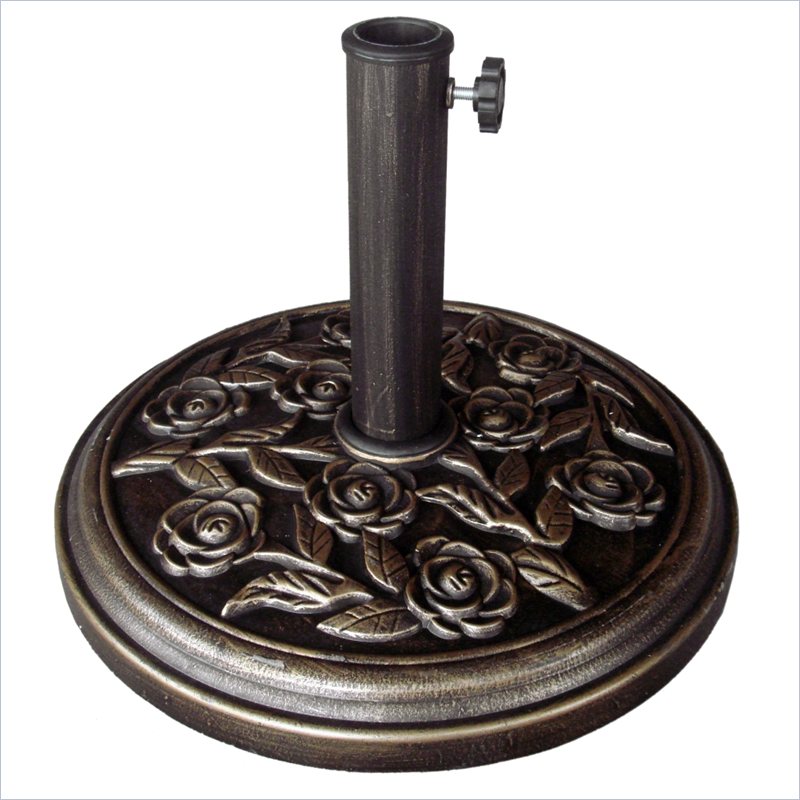 ---
Measure the Umbrella
The thickness of the umbrella pole isn't the only thing that must be measured. Open the umbrella to its full height, and then measure the diameter. The bigger the diameter, chances are the heavier the umbrella will be. If you have an umbrella stand that can't support the weight of the umbrella, it simply won't stand. Make sure that your patio umbrella stand can support the right amount of weight. For heavier umbrellas, iron and other metal umbrella stands are recommended.
Umbrella Stand Style
There is quite a wide selection of patio umbrella stand styles to choose from, including cast iron umbrella stands, bamboo, concrete and plastic. Umbrella stands don't have to look like heavy, uninteresting slabs. You can find finely crafted bases that are visually interesting. There are round concrete stands with a speckled design, or metal stands with detailed moldings. Try to find a stand that fits in with the rest of your yard's décor, so if your backyard has a tropical theme, a bamboo stand would make the perfect fit.
It's important to find an umbrella stand that is extremely durable because it will be exposed to wind, rain and sun. You don't want to spend money on a stand only to watch it crack under heat duress. Find a base that is resistant to rot or mildew so that rain isn't a concern.
A good umbrella stand is functional while quietly complementing the rest of your outdoor furniture.