---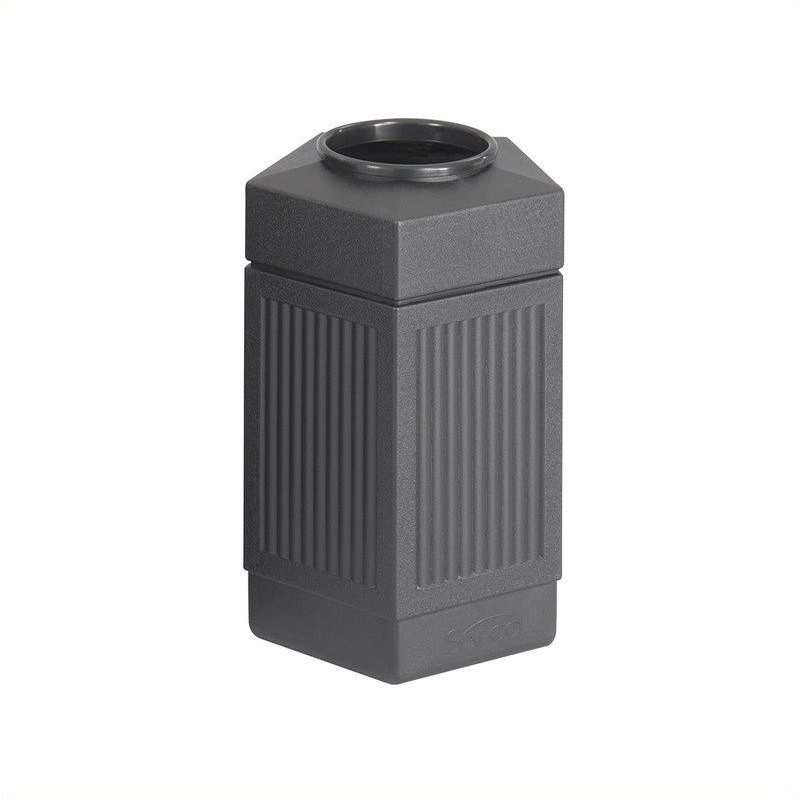 ---
Call it litter, rubbish, garbage, or waste, every public space needs trash cans to keep discarded food, wrappers, and other products off the ground to safely await disposal. As our standards for the cleanliness of public spaces continues to rise, sturdy trash cans are needed at malls, schools, parks, hotels, office buildings, and any other place shared by many people.
Are you furnishing a large professional or academic space? Or perhaps commercial business spaces like a shopping center or plaza? If so, part of your plan should include the purchase of trash cans and other refuse receptacles.
Corporate Office Trash Cans
In the case of the corporate world, the office trash cans called for in individual rooms or shared among cubicles will not need to be large. Most computer and paper-driven workplaces only need small office trash cans for bits of paper, food wrappers, and a small amount of organic waste.
Before you decide on what kind of office trash cans to purchase for your workplace, consider the number of people who will access each receptacle and how often. Will the waste bin be shared by a handful of cubicle workers? Or will it be in a high-traffic copy room? Or a large lunch room?
To properly furnish office spaces, consider small waste bins, large recycling containers, and large lined cans for lunch rooms. You'll need bathroom trash cans as well, which will only need to be large if many staff members use the same facilities.
A Island Trash Can
From coffee shops and diners to opulent five star restaurants, a kitchen island trash can is an essential feature to keep food preparation surfaces sanitary and efficient. Not only will you meet health code requirements when you handle the waste in your kitchen properly, but you'll have more work space for more productive shifts.
You'll want to know your kitchen island trash can is sanitary, so look for hands-free models that open with either a foot pedal, or more recently, an infrared sensor. Choose a stainless steel model and easily keep the exterior of your kitchen island trash can disinfected.
Outdoor Trash Cans for Parks and Civic Centers
As our commitment to the environment strengthens, we demand more waste disposal options in our public places and outdoor venues are no exception. Whether the outdoor space is in an urban, suburban, or rural area, we also have aesthetic standards we like our common spaces to achieve. Not only do we want to keep trash off the ground, we want the outdoor trash cans themselves to look just as pleasing as the landscaping.
Safco trash cans are ideal for outdoor venues. Their designs can include practical open access, yet feature stylish colors and textures. Get to know your space before purchasing your Safco trash cans and choose models with ashtrays if needed. Avoid the frustration of sweeping up excessive cigarette butts when you plan ahead with your outdoor trash can purchases.
Purchasing trash cans for public areas, indoors and out, will be much more straightforward once you trim away the selection that doesn't apply to your needs. As there are so many different office trash cans and all-purpose Safco trash cans, you'll appreciate the benefits of doing a bit of research in advance.