---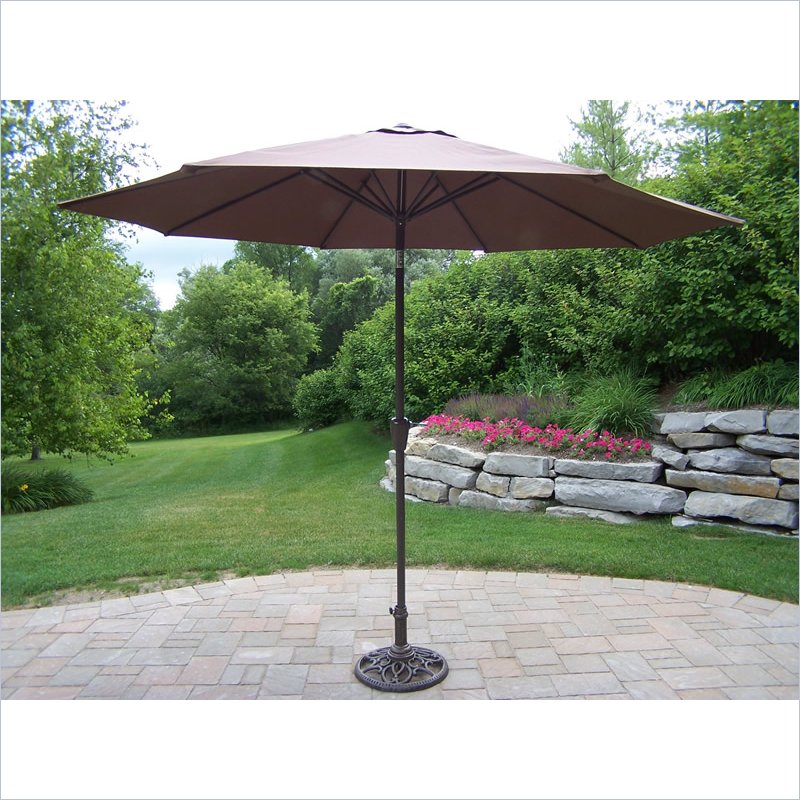 ---
Once you have furniture in your back yard or on your patio, you'll start getting excited to make the most of sharing meals and conversations outdoors. But you might not have an awning or nearby tree to shield you from the sun. Don't let powerful rays send you back inside. Add a patio table umbrella to your outdoor furniture and you'll have the protection you need to enjoy your outdoor space in comfort.
If you want to comfortably sit out on your patio during the hot summer season, you'll need a patio umbrella. Not only is it important to keep yourself from overheating, but protecting yourself from sun exposure is essential in helping to prevent skin cancer.
Here are some things to think about when choosing the right patio umbrella.
The Material
If you live where it tends to rain a fair amount, consider buying a patio umbrella that is rain repellant, protects against UV rays and made of a material, like teak wood, that is hardy in damp climates. When your patio mostly sees the sun, you just need a big enough patio umbrella to shade you and your guests from those harmful UV rays.
The Frame
Patio umbrellas are usually made from wood, metal or fiberglass. Wood patio umbrella frames look the most elegant and go with tropical settings. How long your umbrella lasts depends on the care you give your patio umbrella. If you take it in after you're done using it, you're wood patio umbrella will last longer. If you leave it out for the entire year, the umbrella will probably only last that one summer season you bought it. In the summer, you should also consider taking the umbrella down when it's windy or stormy outside. A fiberglass patio umbrella is good for a windy setting. The ribs on these patio umbrellas fight against strong wind gusts and in a setting like this, these ribs are 4-5 times more likely to last than wood or metal. Metal patio umbrella poles are usually powder coated for weather protection. These frames would be the best in a setting where it rains.
---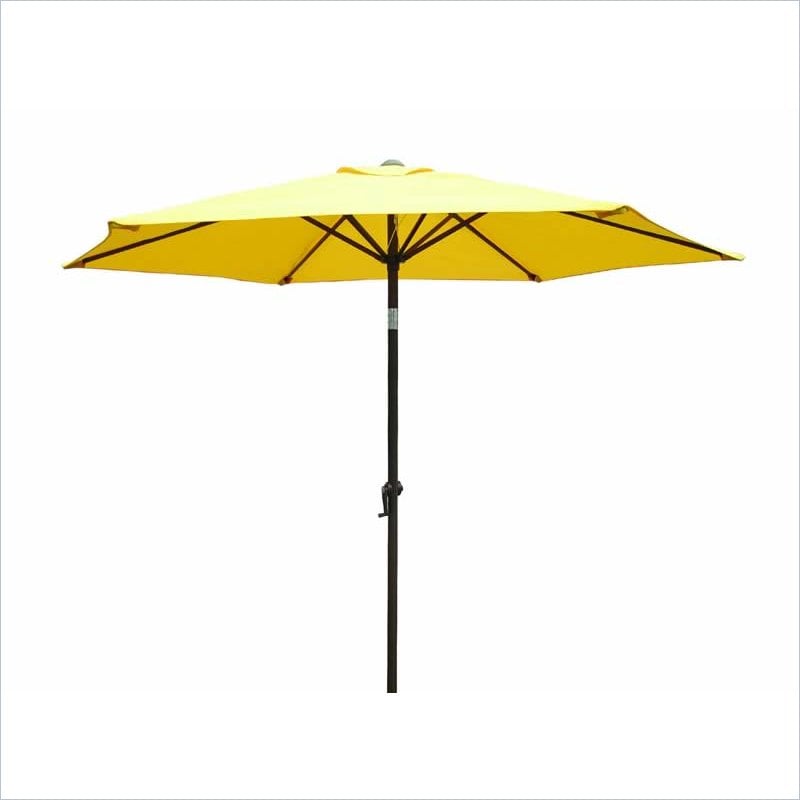 ---
Size
Before you buy a patio umbrella, think about how much of your patio you would like to shade and protect. Know the exact size that your patio umbrella needs to be. Take measurements of the area you'd like to shade, whether it's a section of your patio or an actual patio table, before you go out and purchase a patio umbrella.
Patio Umbrella Types
A patio tilt umbrella offers you more options of shade. When the sun moves, you can move your patio umbrella with it. Table patio umbrellas fit in the hole of your patio table and are able to use a lighter base stand because they have the table giving them standing support. Freestanding patio umbrellas will need a heavier base stand. For the freestanding patio umbrella, a three- or four-point stand is a good choice.
Now that you know the essentials of buying the right patio umbrella, you're ready to buy your own!