SKU:
3457-RT-BN

Details:

Outdoor Rocking Chair
Black
42"H x 22.5"W x 34"D
Matte Brown
42"H x 23"W x 34"D
Bronze
42"H x 23"W x 34"D
Vertigris
42"H x 23"W x 34"D

Collection:
Mandalay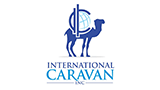 International Caravan and Blazing Needles, are two companies that have brought elegance and style for over 42 years and continues to grow year after year, with the help of our highly specialized authorized designers and and our loyal American retail consumers. Our main mission to our customers is to bring the most unique high quality furniture and cushions to our customers to help enhance the beauty of their new home or office at an affordable price. Blazing Needles and International Caravan will continue to bring sophistication, comfort, style, at one low price. "Thats our promise."