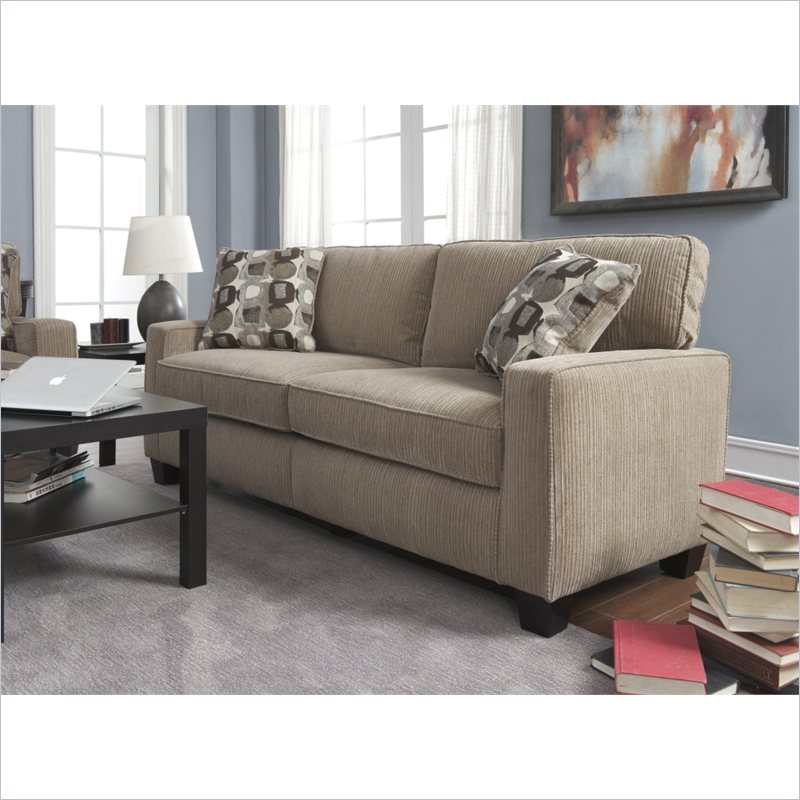 When it comes to buying a new couch or sofa, it's important not to settle. Your sofa will be one of the most-highly used pieces of furniture in your household, so you want to make sure that it not only provides an exceptionally comfortable experience, but that it is able to hold up to the day to day use.
You know that you need a new sofa, but how do you go about choosing one that meets your needs and expectations? Before you hand over your hard-earned cash, take a moment to consider the size, material, style and price of the sofa of your dreams.
Sofa Size – What Fits?
Depending on the size and shape of the room, you'll need to find sofa furniture that fits the space provided. If you have a small living room, you don't want to clutter it with a huge sofa that leaves no room for anything else. If you have narrow hallways or staircases, trying to haul a standard sized sofa bed up to the living room never ends well, so plan accordingly. Club chairs, recliners, and loveseats are a natural fit with smaller rooms, while standard or sectional sofas are great for spacious rooms that have room to seat an extra person. Sectional sofas can be set up in a number of different ways around a room. A quick look around will tell you a lot about what size couch would fit best.
Sofa Style and Material
The style of your sofa will be influenced by the existing décor of the room. A contemporary sofa or modern sofa would suit a room dominated by simple and clean design – smooth and straight lines, leather or upholstery, metal legs, solid colors etc. A black leather sofa is a great match for modern and contemporary designs.
For traditional rooms, sofas in microfiber and fabric are a better fit. Look for sofas with intricate patters or design, as well as curved wood legs with eye-catching carvings. You'll want to find a sofa with a warm and natural look and extremely comfortable feel.
Sofas designed as décor accents usually feature narrower width, shallow seating area, longer and more exposed legs, minimal cushioning and tighter upholstery. Sofas for prolonged lounging and relaxing often feature more plush pillows and cushions, a wide frame and ample armrest cushioning. Reclining sectional sofas are a great example of a lounging sofa that is ideal for home theater living rooms.
When you're considering material, think of who will predominantly be using the sofa. If you have children, materials that are more stain resistant or easier to clean are recommended. A sofa slipcover is also advisable. Tightly woven fabrics tend to last longer, while loosely woven fabrics are more susceptible to snags and tears.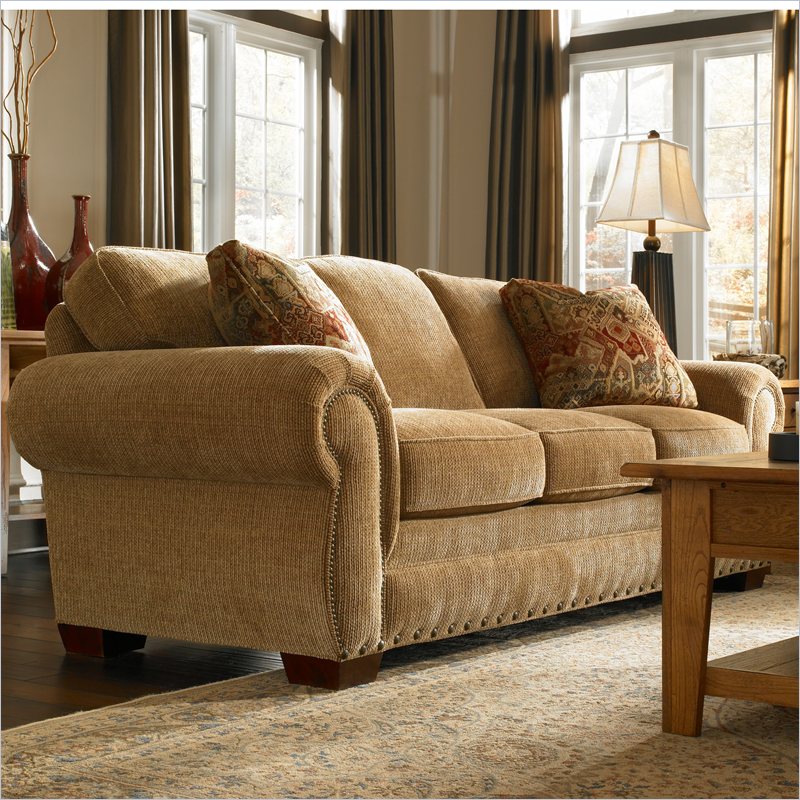 Sofa Price
Sofas are not a good place to start penny pinching. That's not to say you need to give up an arm and a leg for your sofa, but you want to find a quality, durable couch that can withstand day to day usage without breaking down, and going the cheap route can often backfire down the road. At Cymax, we carry high-quality, discount sofas from trusted brand name manufacturers, so you'll find leather sofas, Serta sofas and more.
Armed with the right information, you'll be able to find a sofa that fits your style and budget with minimal stress.