Crib & Baby Furniture Buying Guide
Choosing the furniture for your baby's bedroom is a fun project, especially for new parents. By shopping online, your selection of baby furniture broadens dramatically and it becomes possible to really create the nursery of your dreams.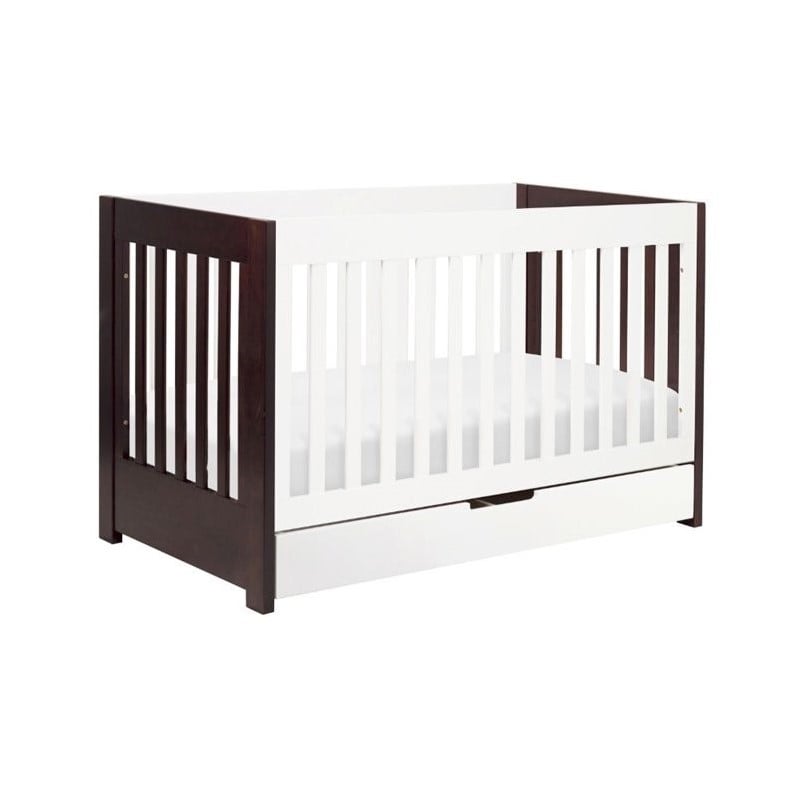 It's All About the Crib
You've heard the saying, "It's all about the dress" when it comes to proms, weddings, and special events. Well, think of the crib as your nursery's gown. The baby crib you choose will be the focal point in your nursery. If you choose a convertible crib, it will be with you and your child for years to come. We recommend deciding on your crib before selecting or purchasing any other baby furniture. Once you've selected your crib, finding coordinating pieces should be much more straightforward. Here are a few crib criteria to consider upfront.
Design Style
Convertible 4-in-1, 3-in-1, or 2-in-1
Modern or contemporary; linear and pod-like shapes
Traditional or classic; vintage or antique themes like carvings and scalloped edges
Character or theme; branded models that feature popular cartoons, logos, etc.
Finish Colors
Black or white, ideal for bold primary colors or black & white patterns
Light wood shades including honey, oak, maple, natural, and pine
Dark wood shades including
Metal cribs including pewter, brass, silver, and antiqued finishes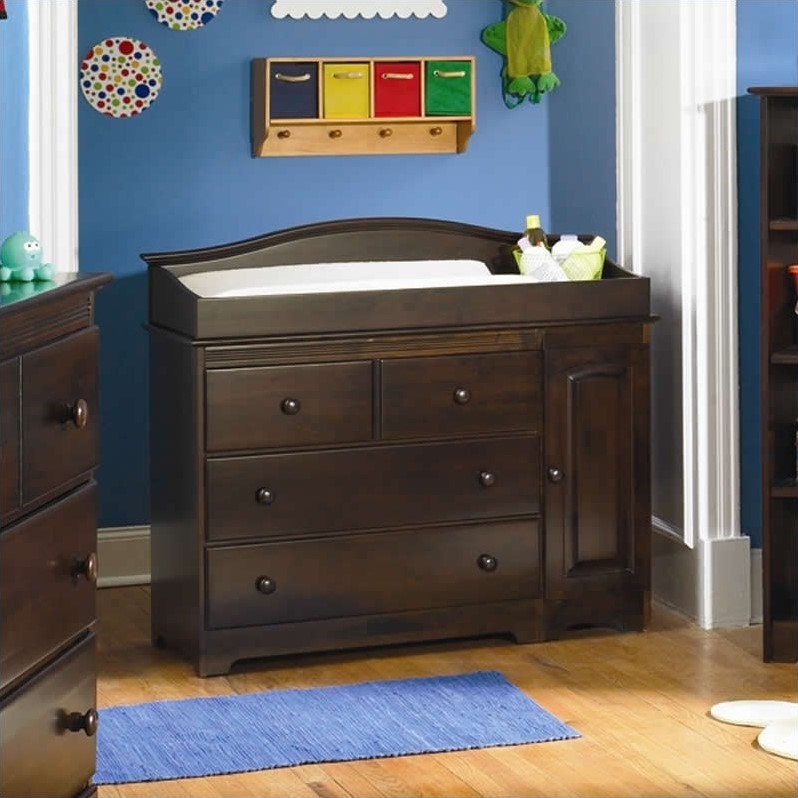 Change Tables & Dressers
In addition to a crib, you'll need at least one other piece of furniture – the changing table. Depending on the size of your nursery, you may opt for a changing table with dresser drawers built in – a sort of 2-in-1 idea that provides a changing surface, plus the clothing and linen storage you need. You'll find diaper and toiletry storage options like a wall rack or simple compact stand. For more spacious rooms though, a changing table with open shelves, plus a dresser with bookcase hutch can be a lovely foundation for an older child's bedroom, lasting even into the teen years.
Crib Bedding, Wall Art, Rugs & Lamps
After you've chosen furniture, you can enhance and reinforce your nursery's décor theme with a bedding collection or a few cleverly coordinated accent pieces. Start with crib bedding and work your way out. Unless you've already fallen in love with a set of wall decals, paintings, or a nursery area rug, choosing a crib bedding set can provide the inspiration for your other accent pieces.