Make the most of your outdoor space with patio bar furniture that fits your taste and lifestyle. Find a delightful selection of materials like iron, bamboo, plastic, and other wood or metal outdoor barstools at Cymax.
Outdoor Bar Design Ideas:
---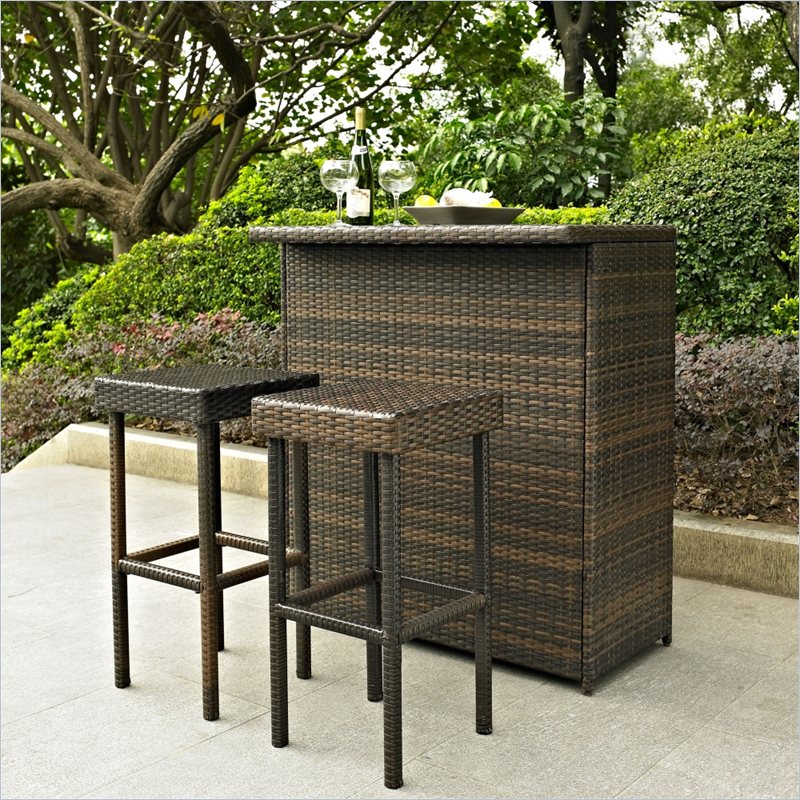 ---
Lasting Looks with Cast Iron
There is something intangibly romantic about cast iron outdoor seating. Many of us picture European cafés and offbeat urban eateries. If you'd like to recreate that ambiance in your own home, browse cast iron bar stools and bistro sets to spark your imagination. Whether you're working with a compact concrete patio or a spacious suburban back yard, you'll find iron patio furniture that fits.
---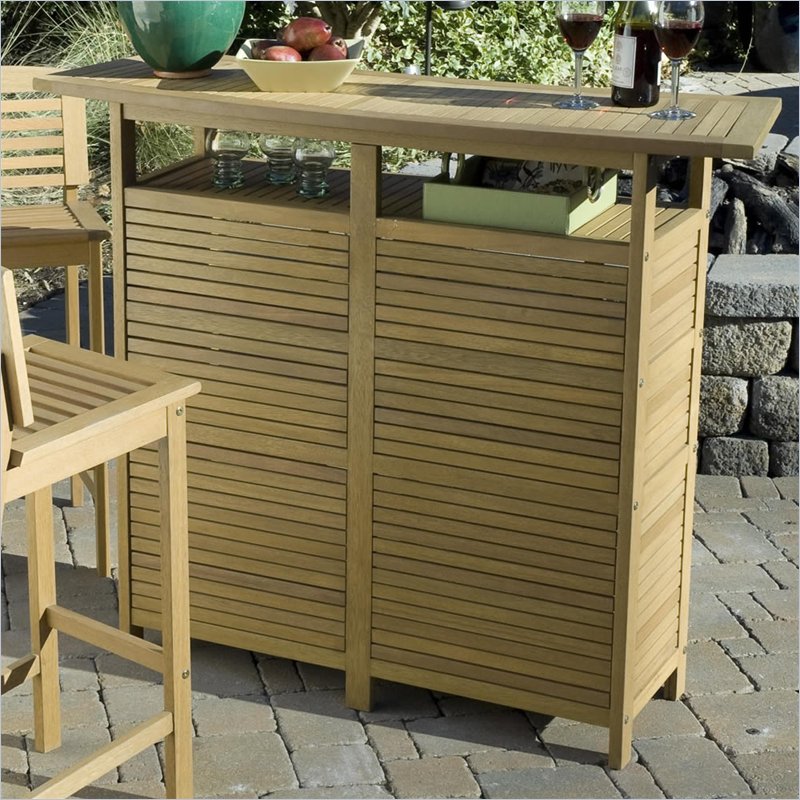 ---
Bold and Playful Bamboo
Island inspired outdoor furniture is a great start to a fun resort style bar on your home patio. To lighten your patio atmosphere, add a little bamboo with a few bar stools or a bamboo bistro set. Or make a bigger statement with a bamboo bar and bar stools, plus additional bamboo seating. You'll have a distinctly tropical theme, ready for flower, bird, and tiki torch accents.
---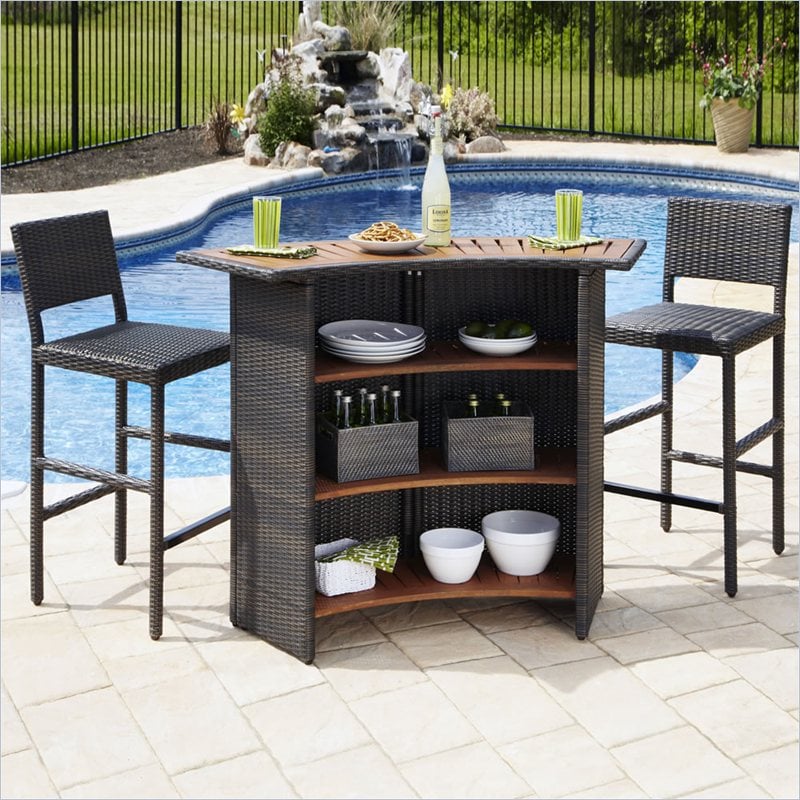 ---
Weather Resistant Resin
Woven resin fabrics and durable molded plastics are also popular choices for outdoor furniture, and for good reason. These materials can be made weather resistant and easy to clean, yet comfortable and stylish. You'll find that plastic or woven synthetic wicker bar stools and matching patio furniture work well for both residential and commercial outdoor settings.