SKU:
SP37059

Details:

| | | |
| --- | --- | --- |
| Game | 47.5"H x 17"W x 41"D | 25 lbs |

Assembly Instructions:
Link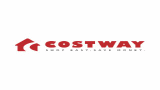 Costway has continued to exceed customer expectations in providing premium products with ultra-low prices since 2008. For over ten years of operation,Costway has grown to become one of the top retailers in North America and Europe.Costway provides customers with plenty of choices, in fact over 8000 products to choose from! Practically everything you need for your business activities and daily life can be found at Costway, whether that's home and garden items to sports and hardware equipment, from auto parts to DIY projects all the way to business and industry products. The company pride itself in serving more than 10 million customers per month while devoting its time and resource to better manage customer expectations and developing diverse range of products.