SKU:
CH2S118CM30-BL4

Details:

Bath & Vanity Lighting
3 Light - 24"
11.25"H x 24"W x 8"D
4 Light - 30"
11.25"H x 30"W x 8"D

Collection:
Milo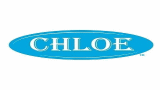 CHLOE Lighting is a Texas based company that has greatly expanded, we have transformed from a small Tiffany Lamp company to a lighting brand intent on bringing you the best in style, quality and value. We offer a diversity of products ranging from sophisticated Tiffany style lamps to clean, contemporary designs and home décor. And while we are continually evolving our products to meet the latest architectural influences, we are also loyal to our foundational designs that still resonate with the marketplace and compliment the emerging trends. At CHLOE Lighting we work hard to bring you the finest quality products accompanied by competitive prices, and our services.