---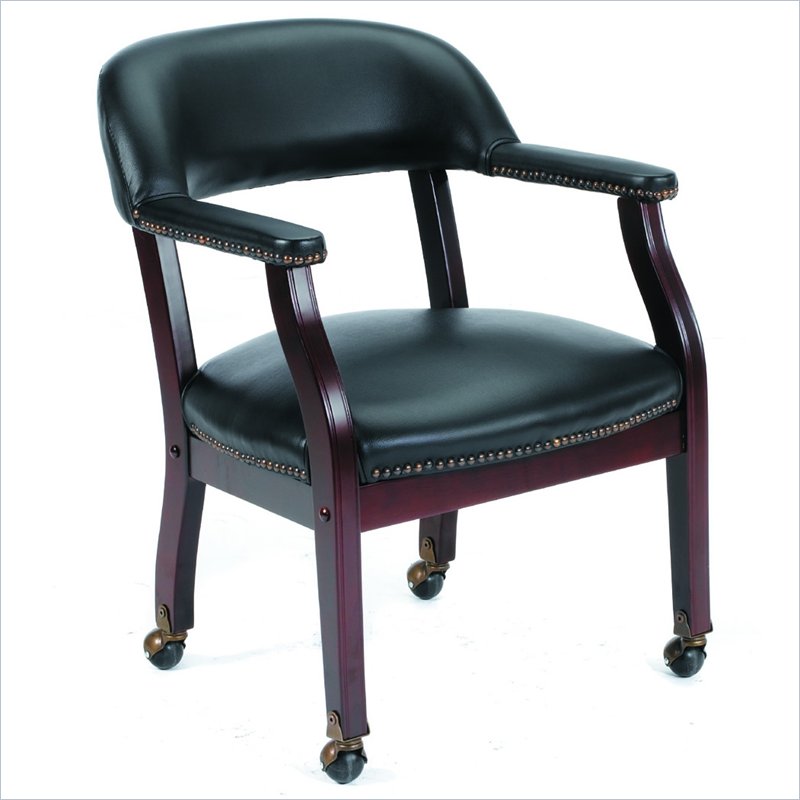 ---
Buying A Great Poker Chair: Finding the Perfect Set
If you're going to be sitting at a poker table for hours on end, betting, bluffing and blinding; you'd better have a comfortable poker chair to keep you calm and relaxed. Poker table chairs allow you to keep your focus on the hand, not your backside, so it's important that you find a set that will keep your head in the game. So what sort of game chair should you be looking for? Preferably one that provides style, comfort and convenience while taking your game playing experience to another level.
Choose A Poker Chair Style
Before you begin your quest for the perfect set of poker chairs, it's important to establish the type of game chair you should be looking for. First, take a look around your gaming room. Check out the surrounding furniture, the walls, floor and even the poker table. If you play in an unfinished basement on a folding table top, then a set of cheap poker chairs or folding poker chairs will do the trick without your wallet taking a bit hit.
But if you're looking for a stylish poker game chair to match your finished game room, then there is a great selection to choose from. A leather poker chair is the ultimate in gaming luxury, meshing well with a modern or contemporary décor and matching up with nearly any type of table. With your basic green felt poker table, black poker chairs will always be in style, while oak poker chairs are a better fit with wood tables that have a more traditional design.
Height and Poker Chairs
One of the chief factors to look for in buying a set of poker chairs is height. You'll want to find chairs that are proportionately sized to your poker table so that you have a comfortable amount of space for each player. Generally, there should be around 10-12 inches of space between the seat of the chair to the underside of the table. Remember that a person will be sitting in the chair, so keep their legs in mind.
If you choose a poker chair with casters and armrests, don't forget to measure the armrests! Make sure that the game chair can easily be pushed in and pull out from the table, otherwise you could run into some serious space issues. Finally, measure the distance between the surrounding walls and the table to make sure that you have enough room for the chairs (pulled out and with someone sitting in them).
They key is to finding the perfect balance between style and function. Those looking for maximum comfort should invest in a leather poker chair with casters, while those just looking for quick and practical poker table chairsfor a weekly game of poker between friends might be better suited with folding poker chairs. Determine what traits are most important to you, and then make a decision. As long as you're comfortable, that's all that matters. That, and going home with a big stack of chips.