---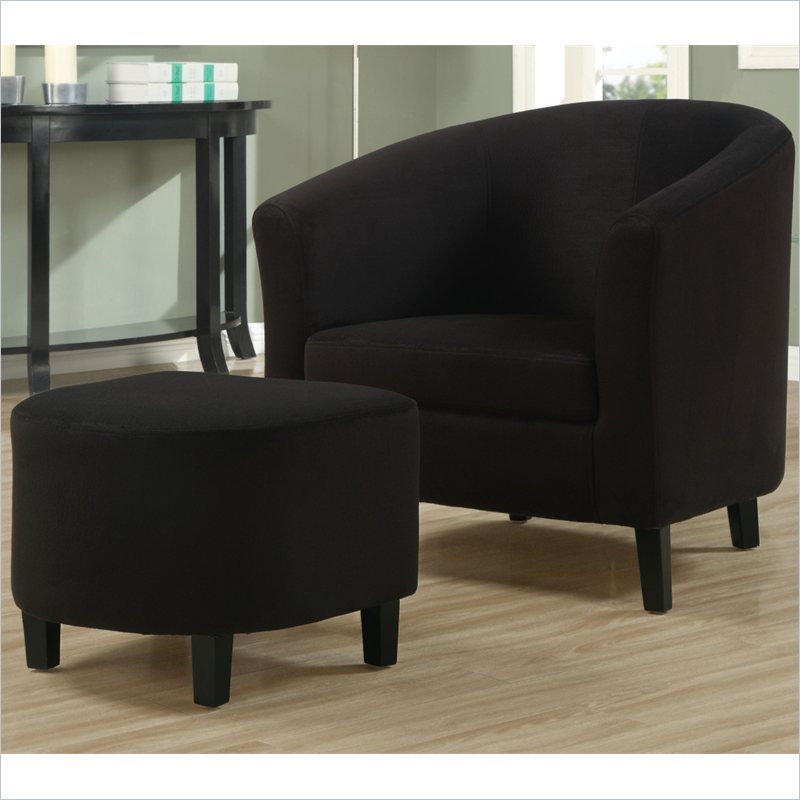 ---
Buying A Chair and Ottoman
Michael Jordan and Scottie Pippen. Sonny and Cher. Starsky and Hutch. Club chair and ottoman. These are some of the great partnerships of our time, so if you're looking to add some new furniture to your home, a great place to start is with a club chair and ottoman set. Why do ottomans and club chairs go hand in hand? It's because both are designed to provide you with extreme comfort while making the room look effortlessly stylish.
Club chairs and ottomans have been paired together since the 1920s, when club chairs were used extensively in 'gentleman only' clubs. These clubs were made to provide men an 'escape' from their daily lives – be that work, finances or woman. It was a place for them to literally and figuratively put their feet up, relax, smoke and drink. So it should come as no surprise that comfort is the first thing that comes to mind when you think of club chairs and ottomans. Throughout the years, a club chair ottoman has retained its distinctive style.
Matching Club Chair and Ottoman
For the most part, if you're buying a club chair and ottoman set, both pieces will have the same style and finish. Most people want continuity between the club chair and ottoman, and because they're partnered with each other so often this makes perfect sense. Leather club chairs and ottomans fit in many different scenarios. A dark or tobacco brown set will look right at home in a classic looking room (think of those gentleman's clubs), while a simple black leather set works well with modern styles and themes. Fabric ottomans and club chairs should the number one choice for those looking for something a little homier and are great for family households with children.
Most club chairs share the same general design: low back, wide seat and arms that are nearly as tall the back of the chair. While dimensions of the chair can vary, the general design of a club chair remains.
If you feel like mixing it up a little, you can find an ottoman that is a completely different color. This contrast causes visual interest by adding richness to the room and acts as a great accent piece to the rest of your furniture. You don't have to go with completely opposite colors, but choose colors with a stark difference. The same goes for shapes. It's entirely possible to match a round chair with a square ottoman and vice versa. Smaller items like ottomans are perfect when you want to experiment with something different.
If you're planning on combining contrasting pieces, you'll probably have to seek them out separately as most sets are only available in matching styles and colors.
Types of Ottomans and Club Chairs
You can find different types of club chairs to pair with your ottoman. A swivel club chair gives you side to side maneuvering and partnered with a glider ottoman you'll be able to easily adjust positions whenever you want. You'll also be able to find ottomans that provide you with different functions, such as storage or coffee table ottomans.