SKU:
MONICA-CHST-GRY

Details:

| | | |
| --- | --- | --- |
| Chest | 45"H x 31"W x 16"D | 98 lbs |

Assembly Instructions:
Link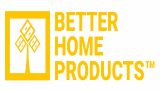 Better Home Products has been serving northeast of the USA for the past 30 years. We have started off as a full-scale furniture manufacturer and have evolved as a global manufacturer with multiple plants around the world. We believe that great design and durable furniture should be available to everyone. Aligned to our belief we are committed to serving our customers with high quality products at most affordable prices and superior services to complement their modern home furniture needs. Each product our designers craft have a different and unique personality, but all have something in common: quality craftsmanship and timeless design. Shop with us your dream home furniture that will remain with you for years to come.