---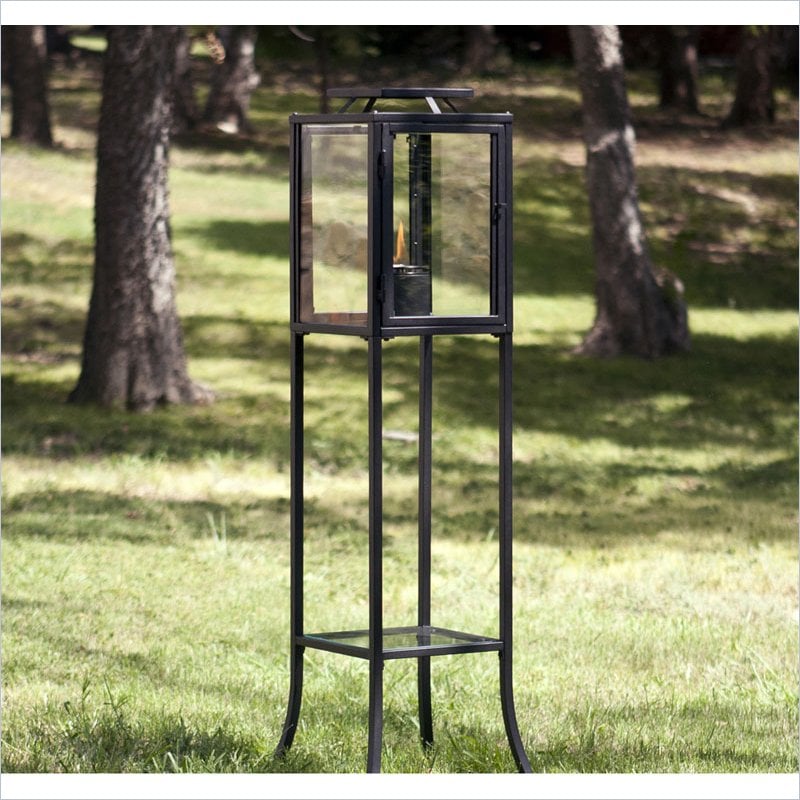 ---
Do evenings on your patio involve squinting under a too bright security light? Maybe it's time for a new outdoor lighting solution for your patio or deck. When you want softer, friendlier light to entertain guests or simply read your book with a breeze, outdoor lanterns and outdoor lights are available in many forms.
With an array of economical budget-friendly outdoor lanterns all the way up to luxury outdoor lighting for every area of your property, the solutions are out there to keep you enjoying your back yard after dark.
Styles and Shapes in Contemporary Outdoor Lighting
Add outdoor lanterns around your patio dining set to keep your guests comfortable – and awake – long after the sun sets. Choose sconce or lamp post style outdoor lanterns as best suits your wall or floor space. You could also place an outdoor lamp on a side table for a cozy personal reading spot.
Finishes including bronze, brushed steel, iron, copper, and more can coordinate beautifully with your home's exterior and patio décor. Outdoor lanterns with frosted or clear glass give you a selection of styles that are sure to fit your particular taste.
Outdoor lighting can also take the form of under umbrella strings that put just the right amount of light just where you need it for a game cards or any other activity you'd like to take outdoors at night.
Find Your Outdoor Lighting Fuel
After you've established the style that works for you, consider what type of fuel you prefer. Outdoor lanterns and lights can be powered by gas, gel, candles, or electricity. If budget is a factor in our outdoor lighting purchases, consider how much you want to spend on installation and maintenance as well as the outdoor lanterns and lamps themselves. Electricity and gas can require installation and will cost more to operate than outdoor lights that use candles.
If you're looking for less hands-on outdoor lighting to keep your entire property accessible, look for outdoor garden lighting. To ensure that your light source is hassle-free and safe while unattended, outdoor garden lighting products can be powered by solar-charged LED (Light Emitting Diode) bulbs that give off very little heat.
Atmosphere in Outdoor Lighting Products
For just a bit of subtle light around a pillar, trellis, umbrella, tree, or patio railing, consider a string of outdoor lights. Also using LED bulbs, strings of tiny lights are a stylish form of outdoor patio lighting or outdoor garden lighting that can bring dancing fireflies right into your yard. Make your outdoor space feel virtually magical by stringing outdoor lights in several places.
Outdoor lighting products can also enhance smaller or urban spaces. If your outdoor space is a small patio or balcony, you might have overlooked outdoor lanterns because of ambient city light. For both security and safety, having a bit of extra outdoor lighting is always a good idea, even if your surroundings never get completely dark. Test your space with a portable light source and you'll be surprised at how pleasant just one sconce or outdoor lamp could be.