Careers at Cymax
"WE'RE PROBABLY ONE OF THE LARGEST TECH COMPANIES IN CANADA THAT NOBODY'S HEARD OF." - CEO ARASH FASIHI
Cymax might be the best kept secret in the Tech industry, but don't worry, the good word is about to spread! Be a part of the Cymax revolution, and join a team that directly speaks to your individual strengths and needs.
Careers Overview
Located in Burnaby, BC, we are a rapidly growing, online furniture retailer with exceeding sales of $180 million in 2015. As one of the largest existing online furniture stores, we have over 100,000 SKUS to choose from. Cymax provides its shopper with variety and selection of the best brands in the business. Cymax carries an eclectic array of products and is a leader in online sales for home and office items. The culture at Cymax is highly unique: every person plays a critical role towards making Cymax a success.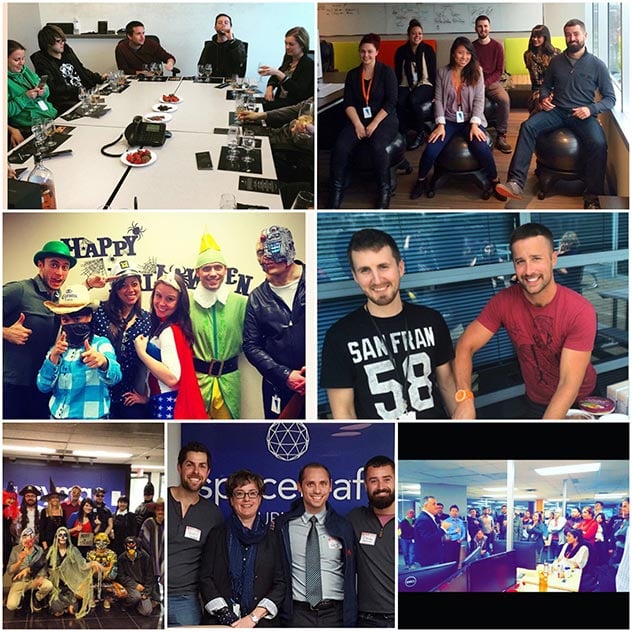 Why Work at Cymax?
At Cymax, we offer you the opportunity to maximize your potential. By doing what you love with a dedicated and supportive team who will motivate you to succeed.
People and Culture
People and culture are very important to us. We promote individuality and diversity. We encourage you to take pride in your career and personal development. We don't limit you to one field of work, and encourage you to share your gifts with the team. We appreciate the talent you bring to the table, and will do everything in our power to ensure you are a Cymax success story!
Work Environment
It is our mission to provide all of our employees with a challenging, rewarding and fun environment, which will inspire them to work hard, and make their dreams a reality. At Cymax, we have our own Fun Committee! From Halloween to Team Events to Fundraising, we all contribute to creating an enjoyable #Cymaxlife!
Cymax offers Career Opportunities that Speak to your Experience:
Merchandising
Services/Constant Retail
Finance
Marketing
People and Culture
Operations (Customer Service, Sales, Resolutions, Marketplace)
Information Technology
Freight Club
How to Apply
If any of our open positions speak to you, please apply directly below. Alternatively, you can send a current cover letter and resume to our People and Cultures team: [email protected] Please quote the desired position in your subject line to ensure that your application is properly processed.
We are grateful for your interest in Cymax, but only individuals (not associations) who meet the desired qualifications and jobs requirements will be contacted for interviews.
---