Home -> TV Stands -> TV Stands Buying Guide


TV Stands Buying Guide
Top 10 TV Stands

Transform your living room from dated or dull to vibrant and stylish with popular audio video furniture. The right TV stand can make your most high traffic room a delightful space. Browse the selection at AudioVideoFurniture.com to find the top styles and best values from your favorite furniture brands, including South Shore, Sauder, Home Styles, Sonax, and many more.
South Shore City Life LCD TV Stand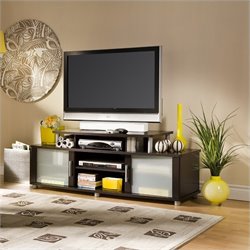 South Shore's City Life Collection features designs that look exactly the way they sound, fun and contemporary, perfect for urban living. These trendy and affordable entertainment centers feature cabinets and shelving sized just right for media storage. They come in black, chocolate, and honeydew finishes that work with your living room décor.
Sauder Orchard Hills Corner TV Stand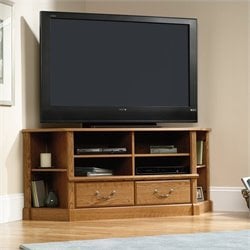 Update your living room or media room with the cozy classic style of Sauder's Orchard Hills Collection. This large, diverse collection of furniture features a bright, warm oak finish. In addition to audio video furniture, the Orchard Hills collection covers everything from armoires and dressers to bookcases and desks.
South Shore City Life Corner LCD TV Stand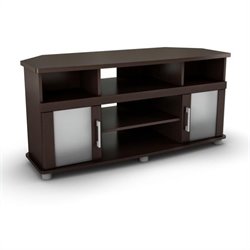 Another great piece from South Shore's City Life Collection, this TV stand has the added bonus of a space-saving corner design. Ideal for small apartments, dedicated media rooms, basement living spaces, or anywhere you want a piece of audio video furniture that takes up less floor space.
Home Styles Bedford Entertainment Corner TV Stand
The refined sophisticated presence of the Bedford Collection from Home Styles creates a feeling of effortless elegance in any living space. Add other ebony home furnishings from this collection to complete your urban or contemporary living room and/or bedroom.
Sonax Bromley Versatile Storage TV Stand
Enhance a modern living room or minimalist media room with the Sonax Bromely TV Stand. Pair this versatile piece of audio video furniture with your bold contemporary décor.
Sauder Harbor View Corner TV Stand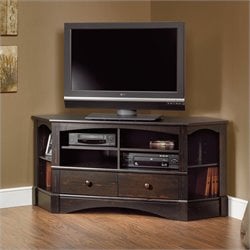 Vintage fans will feel the thrill of an amazing find when they discover the distinctive designs of Sauder's Harbor View Collection. To realize the full effect of this endearing collection, start with a simple stylish TV stand and add a table with banister legs or an armoire with ribbed shutter style doors.
Sonax Naples TV Stand for Flat Panel TVs
Ebony Pecan TV stands from Sonax's Naples Collection have an artful contemporary style, perfect for streamlined minimalist living spaces. These bold pieces are the ideal entertainment furniture choice for urban living rooms with dramatic style.
Home Styles Country Casual Corner Entertainment TV Stand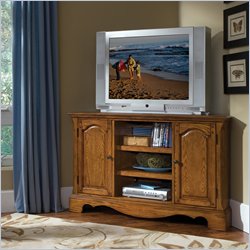 Create an atmosphere of cozy antique charm with the audio video furniture from Country Casual Collection by Home Styles. This collection offers options ranging from simple cabinet and shelving designs to large models built to support even the most state of the art flat screen televisions.
Sauder Wood TV Stand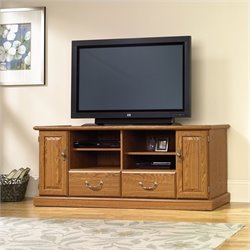 Sauder's TV stands are known for classic, simple style, versatile enough to work with a variety of décor themes. These affordable audio video furnishings come in cherry and oak.
Home Styles Naples Corner TV Stand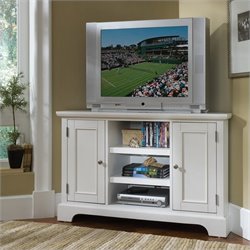 Lighten and brighten your home with the vibrant white finish of the Naples Collection from Home Styles. These pieces of shabby chic bedroom and entertainment furniture add a touch of feminine nostalgia to any room.