SKU:
72016-06BL

Details:

Futon
Blue
34"H x 84"W x 30"D
Brown
34"H x 83"W x 35.5"D
Chocolate
34"H x 83"W x 35.5"D
Gray
34"H x 84"W x 30"D
Tan
34"H x 84"W x 30"D

Collection:
Melanie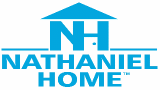 Founded in 2014, Nathaniel Home was the creation of several furniture industry veterans who wanted to focus on the ever growing furniture Ecommerce business. Hassle free structure and packaging designed for today's Ecommerce furniture business, with customer's best interest in mind, business has been going strong since we started. Nathaniel Home has quadrupled the warehouse space in Southern California area within 5 years, now we can stock close to 200 containers in our 2 warehouse locations and ready to serve much more customers, to make their houses more of a home with our furniture.