SKU:
KWCHEETAH-REDBLACK-SOFA

Details:

| | | |
| --- | --- | --- |
| Sofa | 34"H x 78"W x 28"D | 85 lbs |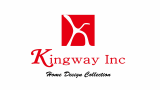 Kingway furniture legacy began in 2013 with offering a wide range of Home design collection. We offer great collection of leather and fabric furniture with modern, contemporary styles and designs to our customers which includes stationary, reclining living room sets, recliners, chaise lounges, bedroom furniture and dining room sets. Kingway Inc. is a professional furniture enterprise for design, produce and sale. We insisted values its customers' satisfaction in taking care of superior quality and providing best speeding service at a fair price. Our goal is to provide exceptional value in our products with outstanding service. Our high quality and lower price have always met our customer's need and has always been our highest strength.