SKU:
MED-A01WT

Details:

Medicine Cabinet
White
33"H x 24.25"W x 6.63"D
Chocolate
33"H x 24.25"W x 6.63"D
Charcoal Gray
33"H x 24.25"W x 6.63"D
Powder Blue
33"H x 24.25"W x 6.63"D
Royal Blue
33"H x 24.25"W x 6.63"D
Weathered Gray
33"H x 24.25"W x 6.63"D

Collection:
Newport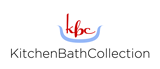 Kitchen Bath Collection was established in 1994 in sunny southern California and has been manufacturing designer kitchen and bathroom products for over 20 years. We are an industry leader and are most widely recognized for our selection of bathroom vanities. Our collection combines a diverse range of stunning designs with high-end construction techniques. Each product is handmade by skilled artisans using premium materials such as furniture-grade wood, Sherwin-Williams paint, and authentic Carrara marble from Italy. Our drawers are dovetailed and made of 100% solid wood, and we use soft-close door hinges and drawer slides for our vanities – these features are typically only found in luxury furniture brands. While our experience and expertise allow us to offer responsibly manufactured products at competitive prices, Kitchen Bath Collection remains committed to delivering the beautiful new designs and exceptional service that customers have come to expect from our brand.