SKU:
85660-MLH

Details:

Ottoman
Heathered Grey
17.75"H x 25"W x 49"D
Natural White
17.75"H x 25"W x 49"D

Collection:
Sylvan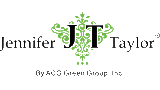 Jennifer Taylor designs bring classic style and luxury to the home. We offer a unique versatility in design and make use of a variety of trend inspired color palettes and textures. Our products bring new life to the classic American home.