SKU:
4539-WY9130F-DarkGreen

Details:

| | | |
| --- | --- | --- |
| Living Room Bench | 17"H x 44.5"W x 15"D | 19.2 lbs |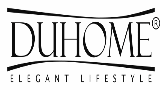 Duhome Elegant Lifestyle Inspired by the diversity of the modern cities, Duhome offers a wide selection of high-quality furniture to achieve various lifestyle. Duhome always pursue products with exceptional quality and fresh design. Well-organized product line and a powerful product development team support Duhome to bring more innovative products which express personalized style, one room at a time. Chic design and comfortable style come together with Duhome's furniture, creating an elegant and welcoming space. For different requirements, a range of choices is available: accent chairs, bar stools, accent stools, office chairs, ottomans, benches, dining chairs, storage drawers etc.