SKU:
20.35.1305.00

Details:

Toddler Bed
Red
18"H x 53.5"W x 29"D
White
18"H x 53.5"W x 29"D
Blue
18"H x 53.5"W x 29"D
Pink
18"H x 53.5"W x 29"D

Collection:
Spyder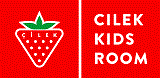 Cilek Kids Room offers full selection of children bedroom furniture like; Twin-size Race Car Beds ??, Pirate Ship Beds ?????, Shark Desks ??, Full-size bunk and loft beds ??, along with high-quality accessories like area rugs, kids chairs, comforter sets, and much more. Cilek Kids Room is a global furniture company specialized in kids and teens furniture and is one of the most innovative ?? brands in its sector. Besides our recent online businesses in the USA, since 2000 we have a global ?? presence with more than 400 sales points in 70 different countries. Our inspiring furniture decorates the rooms of children ???? all over the world. Today more than half million children use Cilek Kids Room from USA ???? to Brazil ????, Russia ???? to Saudi Arabia???? , South Africa ???? to India ????, Australia ???? to China ????.We don't just sell kids furniture; we inspire their "imagination"?? with creative and sophisticated products.