Home -> Bar Stools -> Bar Stools Buying Guide


Bar Stools Buying Guide
Zuo Bar Stools Guide

Tomorrow's Home Bar Today from ZUO
Known for their ultra modern minimalist look, ZUO Modern creates bold, cutting edge furniture that turns heads, indoors and out. For interiors, browse their selection of bedroom, kitchen, dining, and living room collections. You'll also find office and game room furnishings, all with the same elegant and clever eye for modern design. For your patio, peruse their resort quality collections which embody refined oceanside decadence.
ZUO's bar stools are great examples of their pod like, rounded, and smooth lines, as well as their use of simple angles, solid fabrics, and bold finishes.
Ultra Modern Bar Stools:
Bold Bar Stools with Retro Flair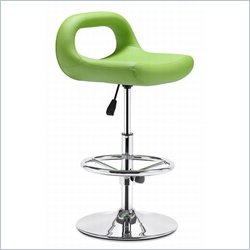 Mid century kitsch styling makes an appearance in several ZUO bar stool styles including Carafe, Flute, Pluto, Soda, Topsy collections and others. The black, white, chocolate, and vivid lime upholstery contrasts the bright chrome pedestal frames to make a distinctive statement at your urban home cocktail bar or alongside the breakfast island of your modern kitchen.
Unique Square Seat Stools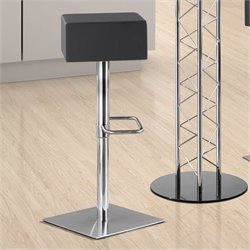 Complement an angular décor with ZUO's square seat bar stools. Choose between the thick backless Butcher bar stools and the low back Industry bar stools. Also browse Arcane, Criss Cross, and Soar bar stools for more right angle designs to work with. Create an out of the ordinary look in your home when you have distinctive modern seating.
Futuristic Urban Bar Stools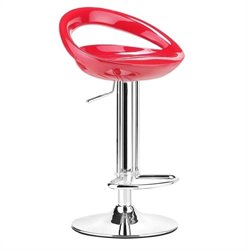 Get tomorrow's trends today when you add a few key pieces from ZUO's kitchen and living room furnishing collections. Look for Chalice, Concerto, Fly, Escape, Lark, Nitro, Taffy, Wire and other contemporary bar stools to upgrade any bland or drab counter space to a delightful conversation hub. These artfully designed bar stools are as comfortable as they are clever.
Outdoor Wicker Bar Stools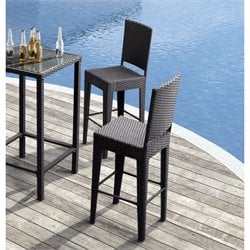 If you love the hip look of ZUO Modern, create the same style in your outdoor space. Easily coordinated with several of their trendy patio collections, ZUO's outdoor bar stools are designed to resist the elements. So go ahead and fall in love with your new outdoor room, and be confident your contemporary furniture will stand up to many years of weather and elements.