Writing Desks for Your Home or Home Office
---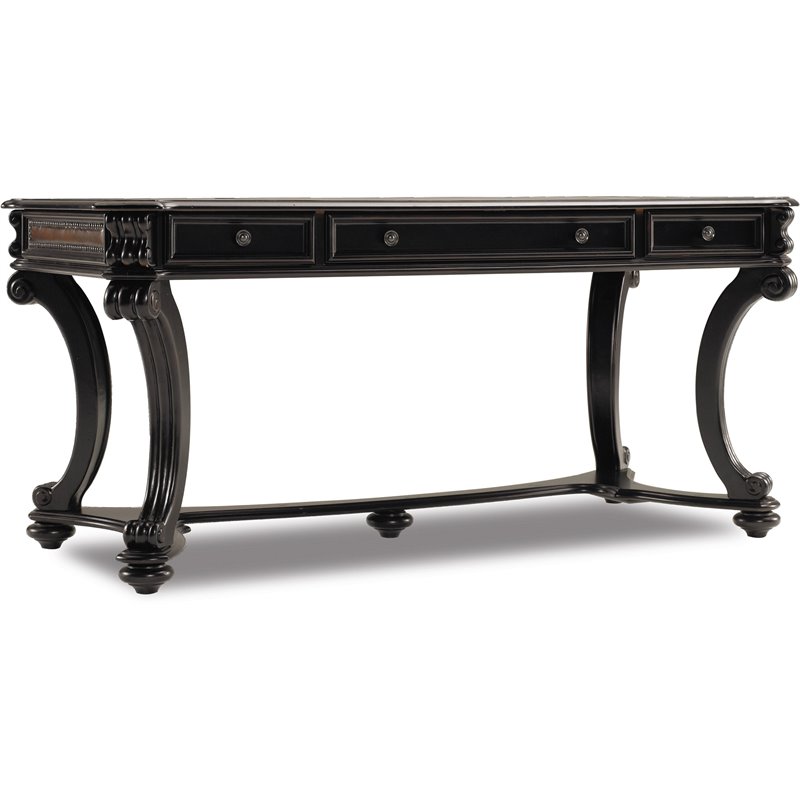 Hooker Furniture Telluride 66" Writing Desk
---
In the old days, a writing desk was a necessity for every home. While mostly used for letter writing purposes, some of the world's greatest literature of the past three centuries was penned at a writing desk.
Because writing desks were symbols of wealth, education and breeding, they were typically elaborate, made of expensive woods and materials and designed to shine the spotlight on its owner.
While the predominant social custom today is to fire off an email or an instant message, writing desks are still relevant for several reasons. A writing desk is a great place to gather your thoughts; spread out the newspaper while you sip coffee; plan your day; and do the daily crossword or pay your bills. While still practical in many ways, writing desks also add an air of sophistication to your home or home office. If a writing desk appeals to you, the following guide will help you select the right one for your home.
---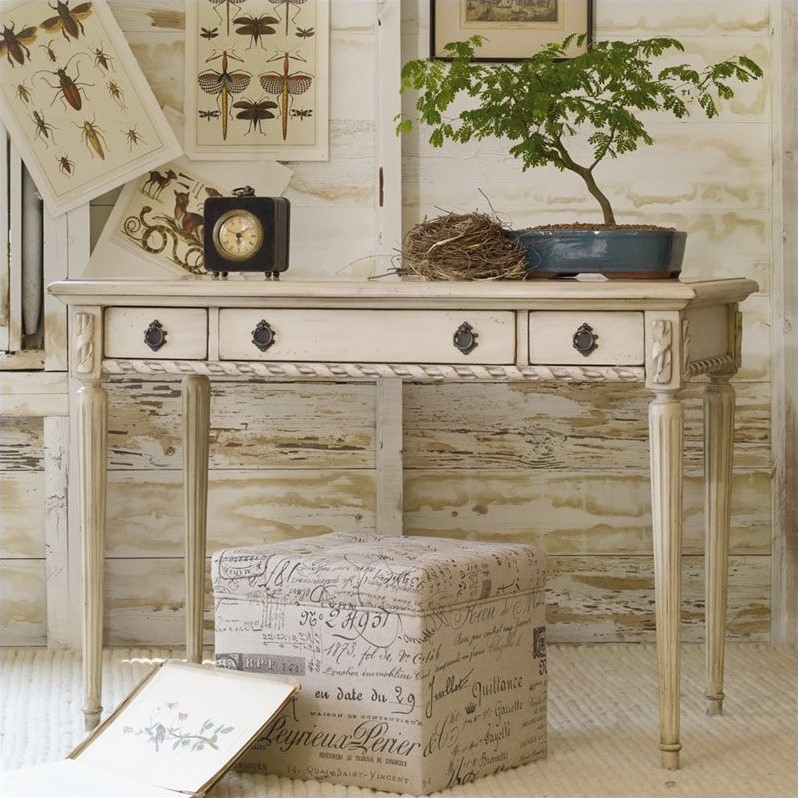 Hooker Furniture Melange Sofia Writing Desk
---
Writing Desks for your Home
What do you want to buy the writing desk for? Will you be using it for short term projects such as paying bills or making a grocery list? Perhaps you would like an expansive workspace where you can work comfortably while pouring over contracts or research documents.
If you want to put a writing desk in a niche off the main hallway, perhaps a small secretary desk with a drop front will be the ideal solution. However, a writing desk for a den or family room can be as large and impressive as you have the room for. Take measurements to make sure that what you envision for the intended space will actually fit.
Don't forget about a chair. Your writing desk won't be as useful without one. Budget space for the desk chair, as well.
A writing desk in the kitchen is an ideal way to provide a convenient place to do homework and keep the kids close by while you're working in the kitchen. It can also provide the generous workspace needed for scrapbooking or for doing other crafts and creative projects. No matter what the purpose or which room you have chosen to put it, a writing desk adds a sophisticated element to the décor.
---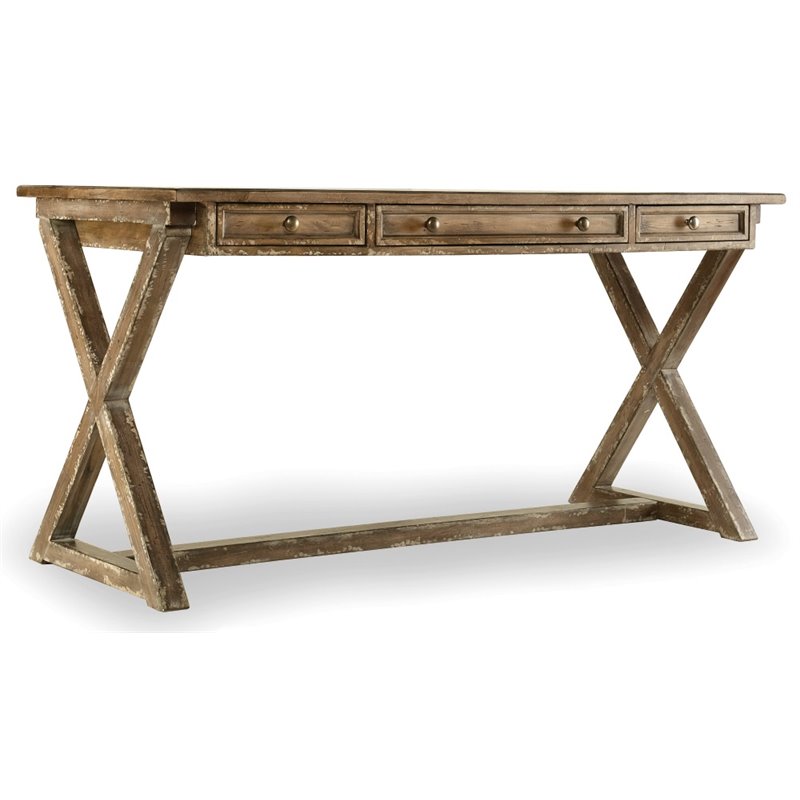 Hooker Furniture Melange Bennett X-Base Writing Desk
---
Writing Desks For Your Home Office
The writing desk is going to be the room's focal point. Choose one that is proportioned for the space.
Decide what else you want the desk to hold. For example, you might want to reserve the writing desk just for working on documents and put the computer, printer, etc. on a credenza or smaller-sized desk.
When setting up your home office, decide if the writing desk will be your main computer writing desk or used as a secondary workspace. Because many types of writing desks have generous work surfaces, they are ideal for both computers and as a place to write.
Select a style for your writing desk that has visual impact. This will set the tone for your home office, making it an inviting place to work.
The whole charm of a writing desk is its lustrous work surface and elegant style. Organize your writing desk and keep it clutter-free with some convenient accessories like a paper or in/out trays, a pen stand, memo holder and letter holder.