Home -> TV Stands -> TV Stands Buying Guide


TV Stands Buying Guide
The Sauder Furniture Collection

Classic Design with Contemporary Flair from Sauder
Sauder has been making furniture since 1934 and became known for ready to assemble designs in 1953. Over the years, Sauder has innovated in areas including TV stands, office furniture, bookcases, and more.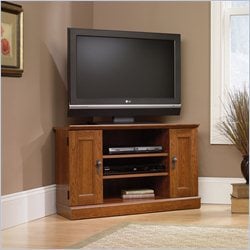 Sauder's furniture for televisions comes in many styles and sizes. Starting with smaller TV stands and audio racks, selection ranges up to larger flat panel and LCD TV stands and full size entertainment centers.
TV Stands & TV Carts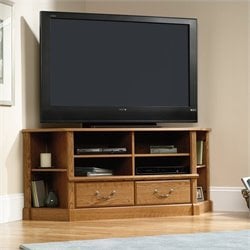 Consider a Sauder TV stand for both affordability and style versatility. Available finishes include antiqued white, black, cherry, oak, maple, and more. Choose a traditional heritage inspired design or a more contemporary, angular model, depending on your taste and current décor. Sauder TV stands come in wide models for LCDs and compact corner designs to help you maximize floor space.
Entertainment Centers & TV Armoires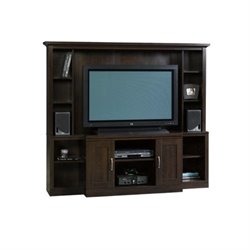 v

Step your style up a notch and get the added bonus of more media storage. Sauder's stylish entertainment centers and TV armoires help you create a sophisticated look, yet retain the practicality of ample shelving and drawers. To find a spot for all your players, devices, and speakers, plus collections of movies, music, and video games, choose an entertainment center to have all your storage in one spot.
Audio Racks & Media Storage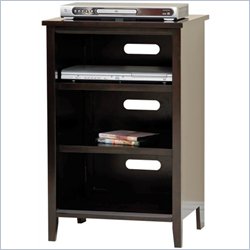 To supplement your TV stand or entertainment center with even more Sauder media storage, choose an audio rack shelf unit or bookcase storage, or both. Keep your CDs, DVDs, players, and related media accessories all tidy and easy to find.