The futon chair is a great choice for people looking for a piece of furniture that is comfortable, versatile, low-cost and something that will fit in a wide range of rooms. The futon chair bed might not be the first thing that pops into your head, but it may be just what you're looking for.
---
---
Futon Chair Versatility
The great thing about futon chairs is that you can put them nearly anywhere, no matter what type of room or what style you're going for. Futon chairs are great for family and living rooms, where they provide spacious and comfortable seating for a member of your family. They're perfect for young kids sitting down to watch cartoons, teens studying for a test or adults looking for a nice place to curl up with a book.
If you have a smaller guest room, a sofa chair is perfect for when you have friends or family staying for a visit. If you're in need of an extra bed, just recline the futon chair and you're ready to go. It's also great for people looking to escape the hustle and bustle of everyday life; take a step back, pull on a comfortable blanket and close your eyes for an hour.
If you use a futon chair in a child's room, all futon chairs can be fitted with futon covers which are easily washed. The sofa chair bed is just the right size for a young child's room. As your child grows, she might want to change the color of her bed. Futon covers can do this in an easy and affordable way.
The futon chair frame is also quite light, so it's easy to move from room to room, which can be very convenient when you have guests visiting. So whether you're looking for a comfortable sofa or an extra bed to sleep on, a futon chair is a great option.
---
---
Futon Chair Style
When many people think of futon chairs, they think of boxy-looking couches with big, comfy mattresses. While it's true that the main purpose of futon chairs is comfort, that doesn't mean there aren't stylish futon chairs that fit in perfectly with a more upscale décor.
If you're looking to add a piece to a contemporary room, add a futon chair with a metal or wood frame with a dark finish. Add a sleek, solid white or black mattress with pillows and you've got a natural fit. If you're looking for a futon chair that will fit in a homier style, try a wood frame with a pattern mattress that suits the colors and ambiance of the room. Young kids and teens will adore a dorm chair for their room.
---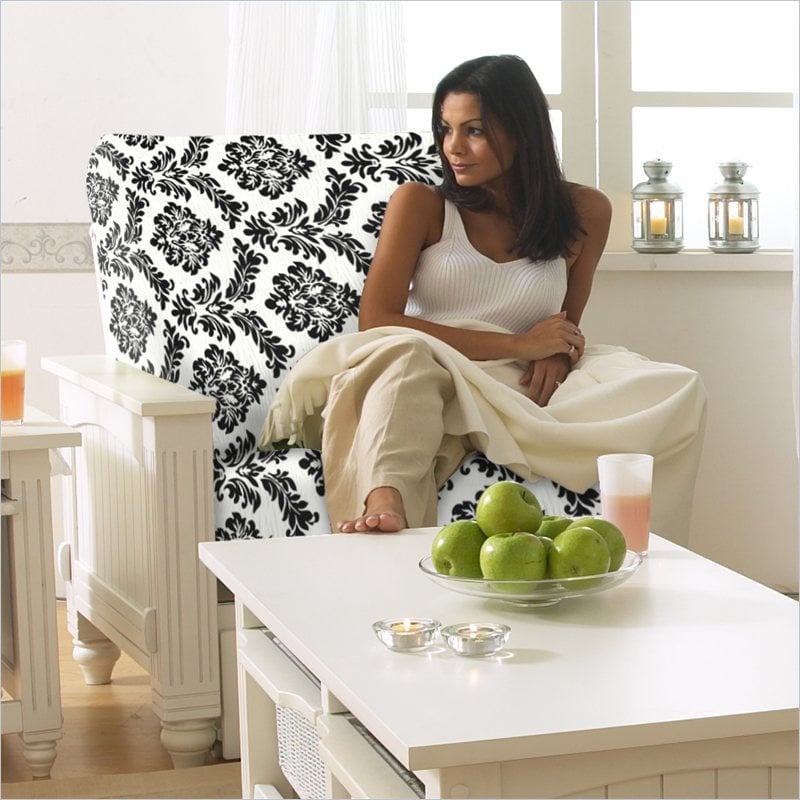 ---
Futon Chair Price
Possibly the very best thing about futon chairs is the price. You'll have to look long and hard to find a piece of furniture that provides the functionality, style and comfort that futon chairs provide at such a low price. The futon chair is very practical, extremely comfortable and can be used as a bed. After purchasing high-quality futon chairs, don't be surprised if they becomes the most sought-after seats in your household.