Home -> TV Stands -> TV Stands Buying Guide


TV Stands Buying Guide
South Shore Furniture Guide

Hip Contemporary TV Stands
South Shore Furniture, based in the Canadian province of Quebec, has been a trusted name in kitchen, bedroom, and living room furniture since 1940. Their practical products feature modern styling and durable veneers in an array of popular finishes.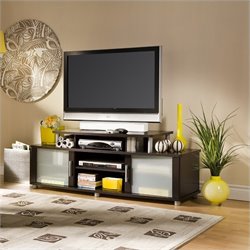 South Shore TV stands embody that signature casual elegance with clean lines and colors including black, white, cherry and chocolate.
Versatile Modern TV Stands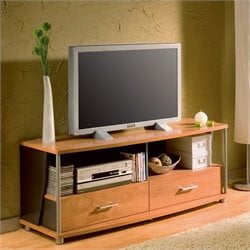 Enhance your living room décor with the smooth, clean lines of a City Life TV Stand from South Shore, available in chocolate or honeydew, with or without an LCD stand. Other contemporary collections with accessible modern styling include Arcade, Back Bay, Cosmos, and Solstice. Consider South Shore TV stand and entertainment storage furniture for a subtle look that complements any contemporary interior.
TV Armoires for Youth Bedrooms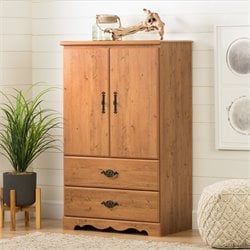 Many youth want the independence of having a television in their own personal space. If you are adding a television to the youth or teen bedroom in your home, ensure that the furniture you use for support is designed to carry the weight. Consider a South Shore TV armoire to provide the right support – and to keep the television out of sight when it's time for homework and study.
Audio Racks & Accent Pieces
If you live in a small or urban apartment, you may prefer a TV stand over a larger, bulkier entertainment center. But as time passes and you acquire more media devices and a growing library of movies and music, you'll need more storage to go with those products. Audio racks from South Shore can alleviate any clutter issues that arise if your TV stand doesn't have enough storage. Add other South Shore living room storage furniture like end tables and coffee tables with shelving to really maximize your space.