Home -> Bunk Beds -> Bunk Beds Buying Guide


Bunk Beds Buying Guide
Pulaski Build a Bear Bunks

Exclusive Build a Bear Furniture from Pulaski
Pulaski Furniture is known for beautiful luxury furnishings, expertly crafted for bedrooms, living rooms, and a variety of general accent pieces. Manufacturing since 1955, Pulaski has over 50 years of experience crafting furniture – a commitment to quality and style that shows through in all their lines.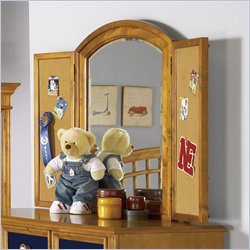 For youth furniture, they hold the exclusive license for Build a Bear Workshop®. Choose bunk beds for kids from Pulaski's Build a Bear collections and you combine excellent craftsmanship with the appeal of a popular toy brand. Choose a regular twin bed, bunk beds, or a loft bed and desk combination.
Pawsitively Yours Girls Beds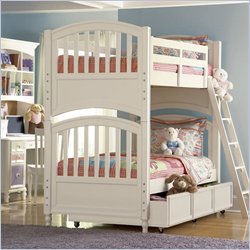 The Build a Bear Pawsitively Yours Collection is ideal for girls' bedrooms featuring a rich vanilla wood finish with soft pastel pink, green, and purple accent panels.
Bearrific Boys Beds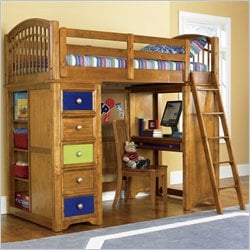 The Build a Bear Bearrific Collection is ideal for boys' bedrooms featuring a hearty cocoa wood finish with bold red, green, and blue accent panels.
Armoires, Dressers and Mirrors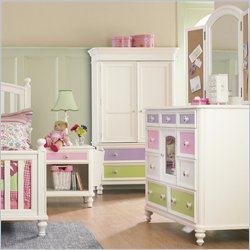 Build a Bear dressers are designed to complement the rest of the Build a Bear bedroom collection. Look for models with a central cabinet space sized just right to showcase your child's favorite bear. Add a mirror to your dresser to in the matching finish. You'll also find armoires with the same panel accents and knobs as the other Build a Bear pieces.
Desks, Chairs and Nightstands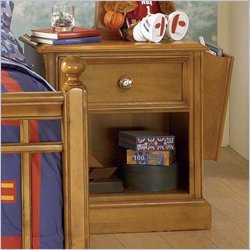 Finish your Build a Bear themed bedroom with the desks, chairs, and nightstands specially designed to enhance and complete your décor. Each piece is made with the care and durability you have come to expect from Pulaski.