A Place to Dream, a Place to Grow: Creating the Perfect Nursery
Before you begin to decorate your nursery, there are a few simple steps you can follow that will make the process easier and help you keep obstacles to a minimum. While nurseries still follow the pastels-and-frills decorating philosophy, today's trends also embrace bold colors and contemporary designs. As an expectant parent, you have a lot on your mind. Where to start? Here are some basic tips on how to create a safe and nurturing environment for your child.
---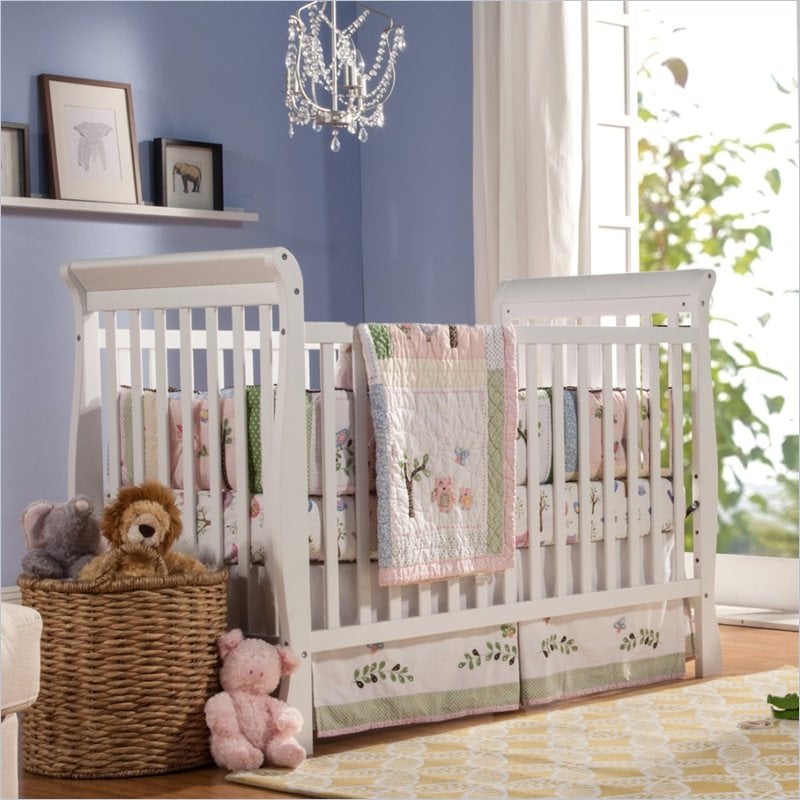 ---
Nursery Planning Tips
How much space do you have? Knowing the specific dimensions of the room you are redecorating will help you visualize exactly how to fill the space.

How much do you want to spend? Don't forget to make a budget; it will help you focus on priorities and reach your goal.

A nursery is not just about the crib. Create a list of the furnishings you want to include in your baby's room like a changing table, a dresser and a chair for you to sit in when it's feeding time or story time. Consider adding lots of storage. While the room is waiting for its new occupant, it might seem like you will have enough space, but soon you will need a place for clothes, blankets, accessories and of course, toys.

---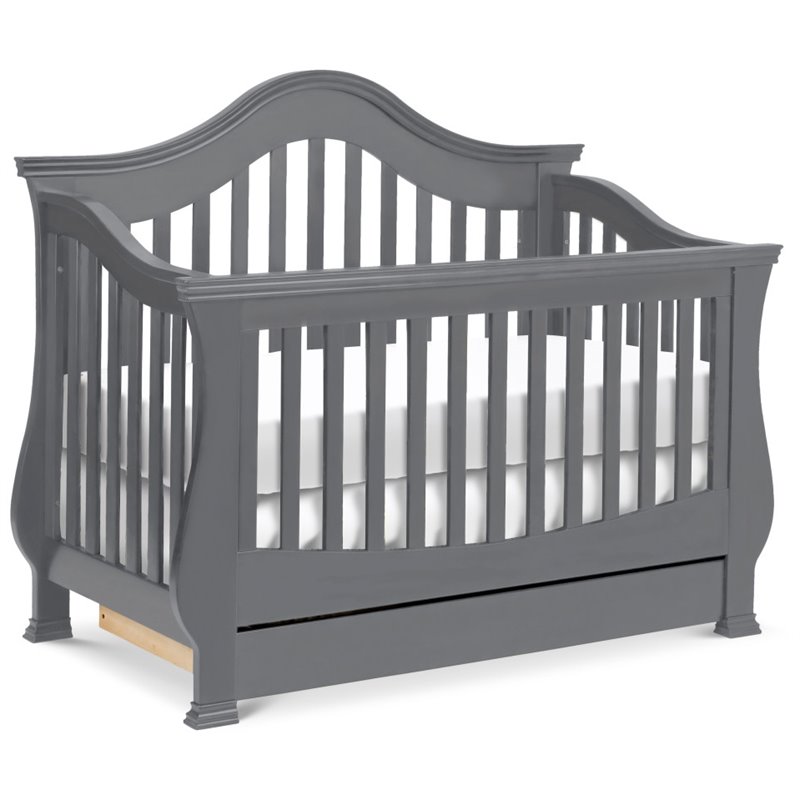 ---
Selecting a Style for Your Baby's Crib
Since your baby will soon outgrow any babyish nursery décor, when decorating your child's room you might want to plan ahead right from the start. Many expectant parents will choose color palettes and decorating themes that will grow and adapt with their child. Because children are continually developing, flexibility is crucial. Choose a style that will fit their growing needs and requirements.
Traditional cribs feature rich finishes and graceful curves. Classic detailing such as inset panels and scroll accents are reflections of past eras and trends such as the Victorian era. Traditional style also embraces the more orderly influences of Colonial lifestyles and ideals as reflected in Shaker and American Country furnishings.
Contemporary and modern cribs are characterized by clean lines and organic elements. They are typified by simplicity of form, line and shape. A contemporary crib is practical yet warm and comfortable. A modern crib would have a more pared down and linear profile. Through its use of materials, shapes and lines, both contemporary and modern style emphasize natural elements that are calming and restful.
Country style furniture retains the period's flavor of more formal furnishings like French Provincial, English Country or Colonial, but tends to be less ornate. Furnishings of this style are characterized by milk-painted woods, muted colors, simpler lines and a comfortable feel. Casual and unpretentious, a standard crib in a country style with its graceful curves and relaxed detailing, will add a tranquil charm to your nursery.
If you plan to include shelves or a bookcase, make sure they are waist high or placed at a safe distance away from either the crib or the change table to ensure that nothing can fall on your child.
---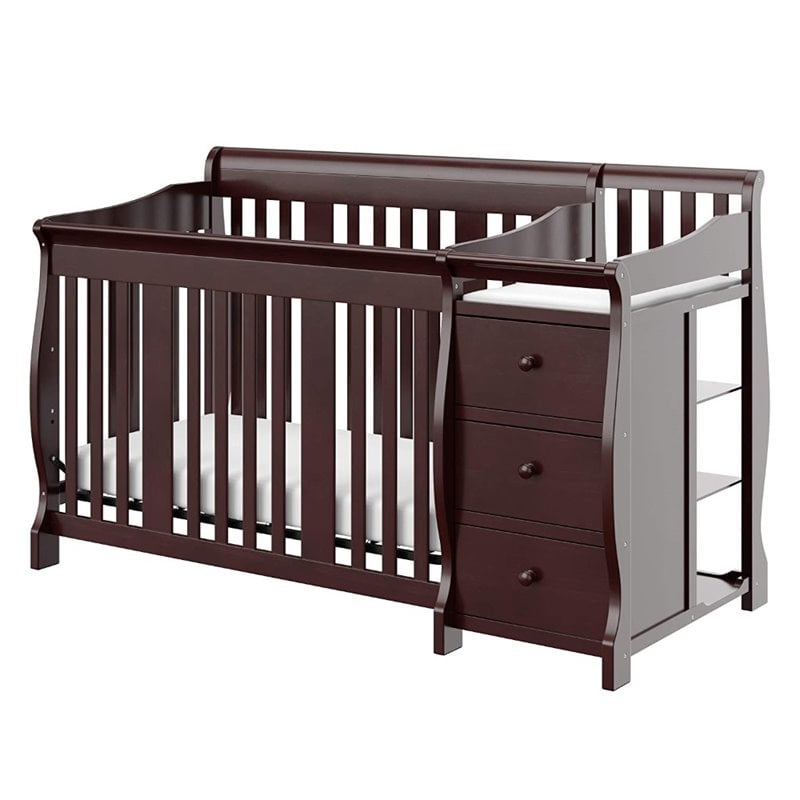 ---
Other Useful Things to Keep in Mind
Check to see that any hardware has been hidden to prevent accidental scratching.
Select a crib with adjustable mattress height so that as your baby grows, it can be easily repositioned to the proper level.
A crib should be strong and stable; it shouldn't wobble or shake.
Place the crib a safe distance from windows. Ensure that your baby won't be disturbed by direct sunlight or a streetlight and that no cords from blinds, curtains or baby monitors are in reach.
Color your baby's world with mobiles, toys, and stuffed animals.
If it is an option, choose hard floors with area rugs rather than wall-to-wall carpeting; it will be easier to clean and will cut down on allergy-aggravating dust.