Home -> TV Armoires -> TV Armoires Buying Guide


TV Armoires Buying Guide
How to Buy a Chest of Drawers for Your Bedroom

A chest of drawers, also known as a bedroom chest¸ is used to store clothing, small accessories and jewelry. Bedroom chests are typically a single column of drawers, anywhere from four to six and more. But unlike a dresser (wider than it is tall), a chest of drawers generally stands shoulder height (taller than it is wide). Because they use a room's vertical (wall) space rather than horizontal (floor) space like a dresser does, bedroom chests have a smaller footprint, while providing a comparable amount of storage. Because they come in such a variety of styles and configurations, particularly if you are buying the furniture chest for a room that is already furnished, make sure that the black chest you have fallen in love with will go with the rest of the décor. This brief guide should give you some idea of what type of bedroom chest will best suit your needs.
A standard bedroom chest or storage chest, also often referred to as a chest of drawers, typically has a single upright column of drawers designed to hold clothes and other personal items. Typically, they are taller than they are wide, but there are different types of bedroom chests like the bachelor's chest or the media chest that are lower in height than a standard bedroom chest.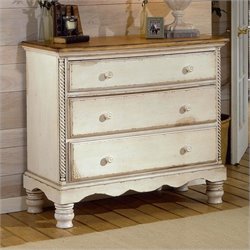 A kind of wooden chest, a bachelor's chest is slightly bigger than a nightstand, but smaller in width than dresser. A bachelors chest is a decorative accent chest designed to store underwear, socks, shirts and even small accessories. Emerging in eighteenth century Europe intended to hold articles of men's clothing, the bachelor chest has evolved into a sophisticated accent piece that can also include additional features such as doors that open onto small cabinets with or without shelves; a row of smaller sized drawers; or pull-out valet trays.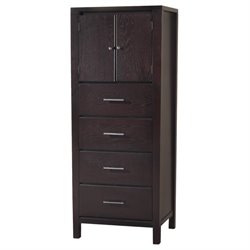 A lingerie chest is a type of decorative storage chest that is even narrower than a standard bedroom chest. It is designed to hold delicate articles of clothing like undergarments and nightgowns. Lingerie chests have at least five drawers and some models include a thinner sized, top drawer for jewelry. This drawer is also commonly lined to help protect jewelry from being scratched.