---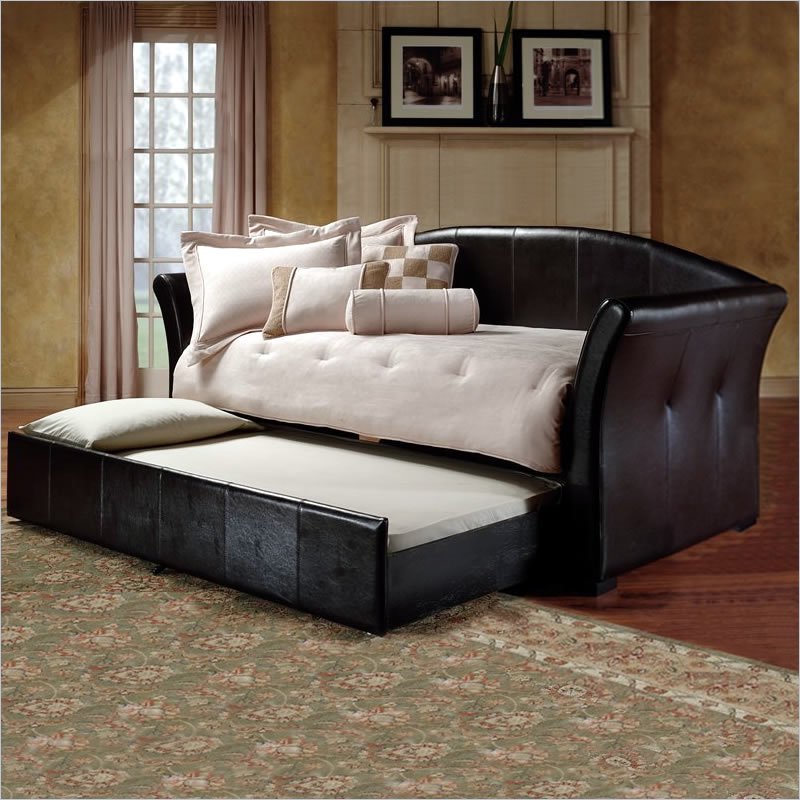 ---
A daybed trundle set is quickly becoming one of the more popular options for households looking for extra sleeping space. More traditional than a sofa bed or futon, the daybed can act as a sofa during the daytime and as a bed during the night. A daybed with a pop-up link spring provides even more options when it comes time to go to sleep. The daybed trundle is becoming increasingly popular choice because it provides the most convenience.
Depending on your needs, you can use the daybed trundle to slide out a separate mattress, or you can use the pop-up feature to create a king size bed.
---
---
What is A Link Spring?
The link spring acts as the box spring for your daybed. Because the bottom half of a daybed is generally used for storage space or for trundle space, there's simply no room for a box spring. A daybed link spring provides similar support without raising the height of the mattress. The link spring connects to the sides of the daybed frame to create a strong and sturdy daybed.
The majority of link springs is made of mesh wiring and designed to last for years at a time. If you begin to notice discomfort while using your daybed, but you can't find anything wrong with your mattress, the link spring for your daybed is the next logical place to look.
---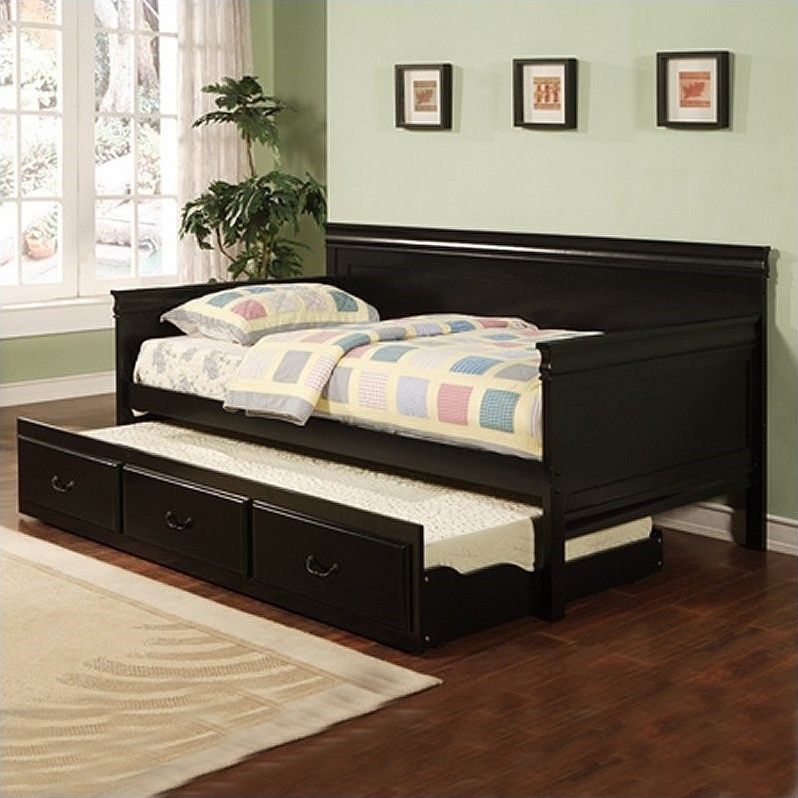 ---
The Trundle Daybed
The trundle is a great addition to any daybed because it provides an extra sleeping space without taking up a single inch of room it's needed.
If you don't have the room in your home for a full-time guest room, a trundle truly can save the day when you have guests spending the night. It's a common problem for many households – you have frequent overnight guests but nowhere to put them. A daybed trundle solves this problem with ease. If you keep a daybed trundle in the family or living room, you can easily convert it into a guest room for a night or two. With the proper mattress, a trundle bed provides the comfort and support of any regular-sized bed.
A roll-out link spring trundle can fit two guests on separate twin size mattresses. .
Daybed trundles are perfect for smaller guest rooms as well as children's rooms. The daybed trundle is practically made for children's sleepovers, and the best part is the minimal preparation or cleanup. Simply pull out the trundle bed and you're all set.
When buying a trundle bed mattress for your day bed (usually twin size), there's one key detail to keep in mind. It's important that you don't get too thick of a mattress; otherwise you won't be able to fit the trundle back into the daybed. If you keep the thickness of the mattress under eight inches, you should be fine.