---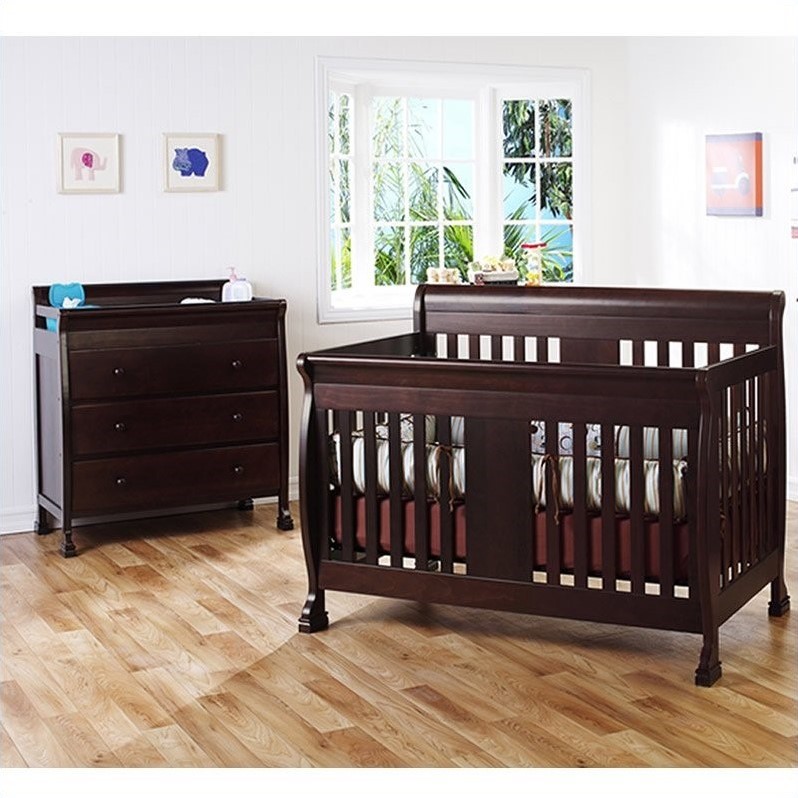 ---
2-in-1: Cribs that convert from a standard or mini sized crib to a toddler daybed.
3-in-1: Cribs that convert from a standard crib to a toddler bed with safety rail and then an adult-size twin bed.
4-in-1: Cribs that convert from a standard crib to a toddler bed with safety rail, a daybed without safety rail, and then an adult-size twin bed.
Adjustable height: Cribs that accommodate multiple height settings have additional holes drilled to let you elevate or lower the mattress level safely.
Bassinet: Small basket-style bed or cradle designed to accommodate newborns up to 3 or 4 months. This term is also used to describe a removable stroller accessory with a similar pod-like design, alternately referred to as a carry cot.
Bedding set: A bundled package of crib bedding usually including a bumper, a fitted sheet, a blanket, and a dust ruffle.
---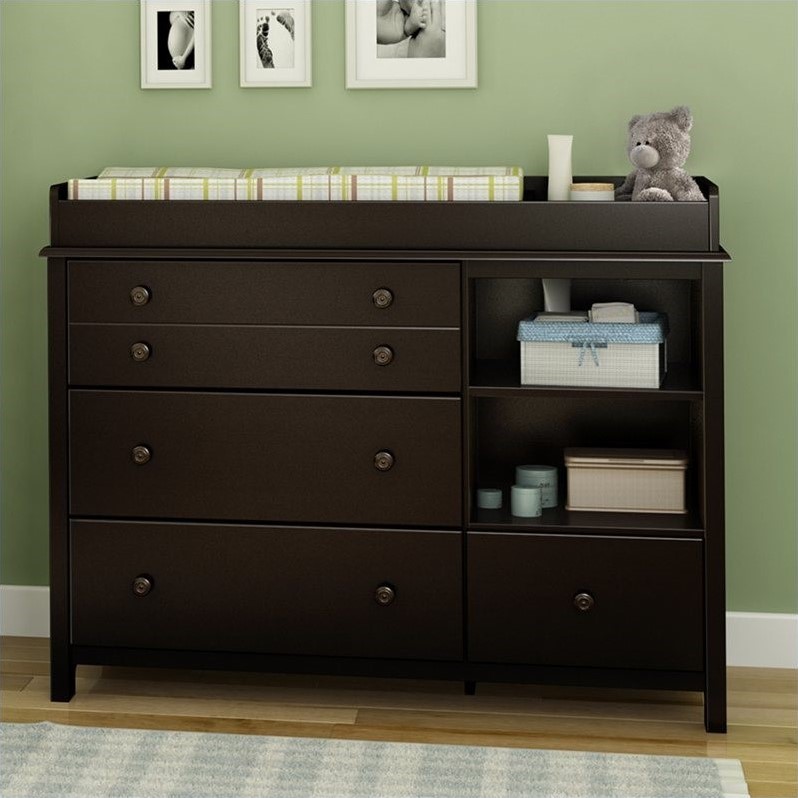 ---
Bumper: Padded rectangular crib decorations that tie or loop onto crib slats to enclose baby and protect against head bumps on the inside of the crib.
Changing pad: Padded surface for changing your baby. Available in variations including larger molded mattress-style pads for changing tables. Portable models look more like foldable rectangular pads.
Convertible: Any crib that can adapt and be reconfigured to another style, extending use of the crib beyond the first stage. For example, a crib that allows for the mattress to be lowered and one of the long sides removed, turning it into a toddler bed, would be considered a convertible model.
Crib set: Usually refers to a baby furniture set including a crib and 1 or more items of baby furniture such as a changing table, a dresser, an armoire, or a changing dresser.
Frame Rails: Unlike safety side rails for toddler beds, rails added to the bottom of a convertible crib bed frame allow the structure to accommodate a twin-size mattress for older children.
---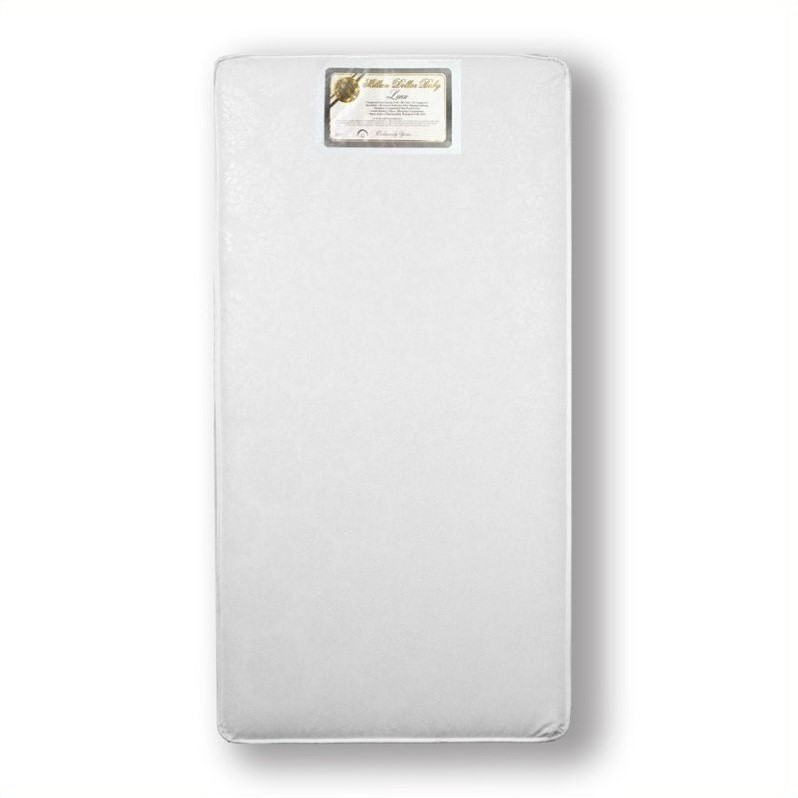 ---
Organic mattress: Any mattress labeled organic is made with cotton and/or natural rubber grown without the use of pesticides. Crib mattresses may be partially organic (only the outer layer) and still marketed using this term. Read product descriptions if you are looking for a completely organic mattress.
Play yard: Previously referred to as a 'play pen', a play yard could refer to any portable or stationary enclosure designed to comfortably contain and protect an infant or toddler. They generally have metal frames and mesh sides.
Safety Rails: The partial rails added to the head or pillow end of a toddler bed are referred to as either safety bedrails or toddler rails.