Home -> Conference Tables -> Conference Tables Buying Guide


Conference Tables Buying Guide
Conference Table Office Chairs with Comfort and Style

While it might seem that the conference table will get all of the attention when you, your employees or clients walk into your boardroom for the first time, the chairs you select to accompany the conference are in many ways just as important to the professional yet stylish look you would like to achieve. Comfortable office chairs will also play a vital role in the quality and success of your meeting.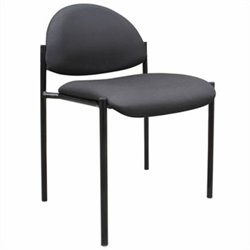 A comfortable chair is important in an office. You're going to want your business partners and employees to be comfortable and alert around your conference table. Your choice is basically between two types of chairs: non-wheel or wheel. Wheel office chairs are generally a little more pricey but more comfortable and flexible. But the good thing about non-wheel office chairs is that, depending on the design and the manufacturer, they can be stacked or folded easily; then stored away, ready to use again at your next meeting or training session. Most wheel chairs are adjustable making them easy to adapt to your conference member's needs.
To ensure that you're purchasing the right kind of chair for your conference table, keep the following tips in mind:
The backrest should be high enough to provide adequate support to a person's back.

If the chair has armrests, they should be well-padded.

When purchasing non-wheeled chairs, make sure the stacking or folding chair will be the right height for your conference table.

Because people come in all shapes and sizes, the office chairs you choose for your conference table should have a seat pan wide enough to be comfortable to everyone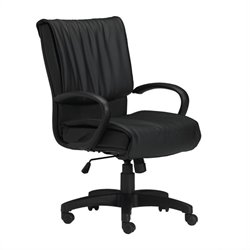 Once you figure out the size of your conference room, you'll be ready to choose the size and shape of your table. The style (i.e. the type of base and shape) is up to you and how you want to portray your business. Office chairs are mainly about comfort and a bit of style but don't think too much about the style of the chairs, just think comfort. If you're holding a meeting, people are going to remember what the conference table looked like and how comfortable the chairs were. Particularly if you are purchasing office chairs for a smaller sized boardroom, take into consideration that office with arms generally use more room than ones with arms.