Home -> Bar stools -> Bar stools Buying Guide


Bar stools Buying Guide
Bar Stools: Finding the Right Design

"Bar stools" has become an all-encompassing term for stool of all heights, but particularly counter height stools (24-26 inches) and bar height stools (28-32 inches). Height differences in typical kitchen counters, breakfast nooks, kitchen islands, pub tables and home bars mean that if you buy the wrong category of stool, you will constantly be slouching or reaching up awkwardly. Here are some helpful hints to make it easier for you to select bar stools that will be just right for your setting.
Bar Stool Height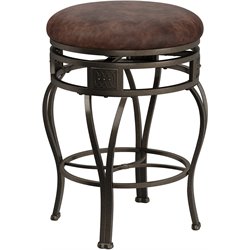 Once you decide where the stools will be placed, measure the height of the bar or counter from top to floor. You want to find a stool that offers at least 10 inches clearance between the top of the seat and the bottom of the lip of the bench, to allow room for legs. Be sure to check individual product descriptions for more information. Generally speaking:
· Counter height bar stools for kitchen counters, kitchen islands, breakfast counters and gathering tables (also known as counter-height dining tables).
· Bar height bar stools for pub tables, home bars and counters that are taller than standard height counters.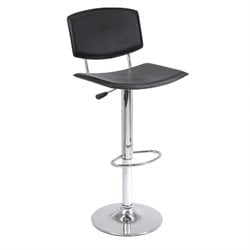 Note that manufacturers usually measure the barstool's height in one of two ways: they will either determine the height by measuring the distance from the seat to the floor, or the distance from the top of the back of the chair to the floor. Since there is no industry standard, you will need to do your homework.
Bar Stool Construction
Think about who will be using the bar stools. If they are for children, you will want bar stools that are sturdy, durable, well-constructed and able to take a bit of a beating. You might also like to consider choosing a design with a backrest to reduce the risk of falling. If the stools for adults, you will be less restricted - you can select something more ornate.
Consider the main construction material you want for your barstools. Would you like counter height hardwood bar stools to match your gathering table? Or are you looking for bar height metal bar stools in a sleek chrome finish to complement your modern style home bar? Choose upholstered, leather bar stools for a trendy or sophisticated look.
Bar Stool Features
Because counter height bar stools and bar height bar stools are available with a number of features in a variety of combinations, you should think about the features you want your bar stools to have before you begin searching. Typical features include:
· Backrests: Addded support. Particularly important if you will be sitting in your barstools for long periods of time.
· Armrests: Provide a place for a person to rest their arms in a comfortable position.
· Footrests: Make sitting more comfortable, especially for taller bar height bar stools.
· Swivel bar stools: Practical because they allow the person sitting in them freedom of movement.
Did you find what you were looking for?
Still looking for a particular product? Check our main bar stools page for our full selection.