Home -> Headboards -> Headboards Buying Guide


Headboards Buying Guide
Bookcase and Panel Headboards from South Shore Furniture

South Shore Furniture has been manufacturing kitchen, bedroom, and living room furniture since 1940. A Canadian company, South Shore's three factories are located in Quebec, but their name is known across North America for quality ready-to-assemble furniture.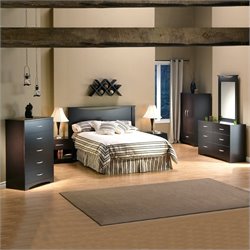 South Shore headboards are wood models that cover a range of shelving and flat back designs, ideal for students or young professionals, and modern or traditional interior styles. Some of South Shore's most popular headboards can be found in the following collections:
Modern Teen Trends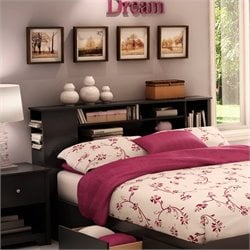 Is clutter covering up your teen's unique design? Showcase his or her décor choices by adding the storage and organization of a modern bookcase headboard. Complete the stylish look with matching nightstand, double dresser, mirror, TV stand, and 5-drawer chest. A collection like South Shore's Breakwater is ideal for a teen room as these pieces have the versatility to support a variety of room redesigns, easily withstanding your teen's changing tastes.
Transitional Affordable Elegance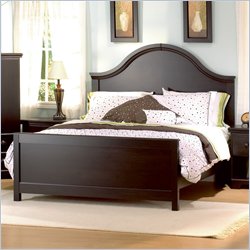 Creating a cozy, yet modern bedroom is just a few steps away when you start with the Mountain Lodge collection. The subtle molded arch and satin finish of this black headboard creates an updated version of a rustic favorite. Add the matching armoire, nightstand, and double dresser with mirror for a complete bedroom.
Hearty Traditional Comfort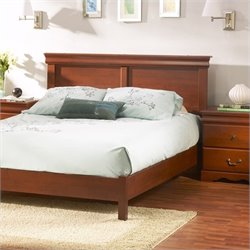 Warm cherry wood and bold crown molding make this Panel Headboard a great fit for antique-inspired or heritage-themed rooms. Create a unified mission look with other pieces from the Vintage collection including a 2-drawer nightstand, double dresser with mirror, 5-drawer tall dresser, and a 5-shelf bookcase.