Turning a patio or deck into an outdoor living room or dining room (or both) is becoming more and more popular. It's not just a matter of selecting patio furniture for seasonal use; planning an outdoor living space uses similar interior design principles when decorating the indoor rooms of your home. Furnishing a patio, deck or backyard area with the comfort and style of an indoor living room or dining room not only creates an aesthetic space for entertaining family and friends, it also allows you to make the most of your backyard during the god-weather seasons.
Start with a Budget
Don't underestimate the power of a budget to keep you on track with your outdoor living space project. Putting a price tag on each item you want will make it easier for you visualize the space and have enough funds for everything you want.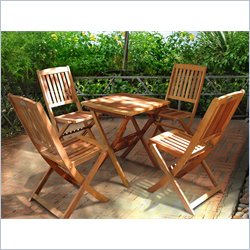 Start with a Plan
It's always good to start with a plan. A plan with help you focus on what exactly you would like to do with your deck or backyard area. To help you decide what kinds of outdoor furniture you will need, ask yourself the following questions:
What type of outdoor living space would you like? If you want to sit around a fire pit and visit with family and friends, perhaps an outdoor sofa will be a better fit than an outdoor dining set.
Who will be using this space? An area designed to entertain just adults will have a different look and feel than one that is to include children.
How much room will you have to work with? Even if you plan to put your outdoor furniture in your backyard rather than your deck, you still want to everything to fit so that it won't block the door to the garage or the recycling bins.
Once you have decided if the main focus of your outdoor living area will be a living room or a dining room, what other kinds of patio furniture will you need? An outdoor bar, a grill or lounge chairs will make you outdoor living space a more comfortable place to entertain.
By creating and planning an outdoor living area, you will have the perfect place to unwind after a busy week.
---
---
You might also like
---