Office spaces seem to be getting tighter wherever you go. At home and in the workplace, we need to use our work spaces more efficiently than ever before.
Compact and/or shared offices make L-shaped and corner model desks an ideal choice. Bush Furniture is one of the most popular choices in office furniture, for their design versatility and stylish quality.
For even smaller spaces, add a computer desk to an urban apartment kitchen, living room, or bedroom and still retain the primary use of that room.
Tuxedo L-Shaped Wood Computer Desk in Mocha Cherry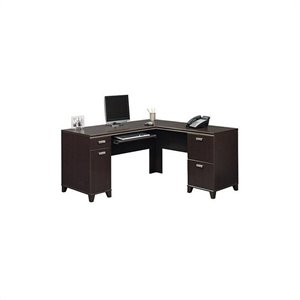 Fairview L-Shaped Wood Computer Desk in Black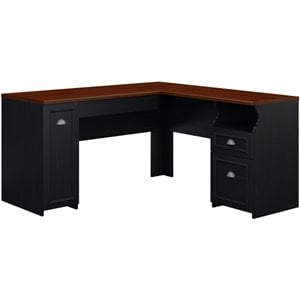 Birmingham Home Office Corner Wood Computer Desk in Harvest Cherry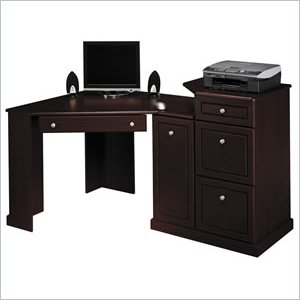 ---
---