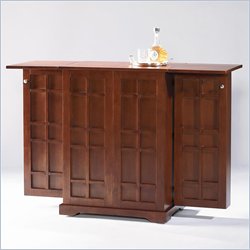 Yes, summer is supposed to provide us with nice weather all the time. But we do need a little rain sometimes. When you're getting ready for an outdoor gathering, whether it's a backyard barbecue or a birthday bash by the pool, it's good to have a contingency plan just in case Mother Nature decides to be a little uncooperative. Even when it is sunny, especially if there isn't a cloud in sight, your guests might want to head indoors to take a little break from the heat. Counter space in a kitchen can easily do double time by adding counter stools, giving friends and family someplace to sit and chat or help out with food prep. A home bar like the Home Styles Furniture Steamer Trunk Bar in the family room is the ideal place to mix a quick drink while waiting out a brief spat of summer showers. Having a place to entertain indoors, even if you entertain more outdoors than in, is a great way to improve the esthetic quality of your living space and its functionality.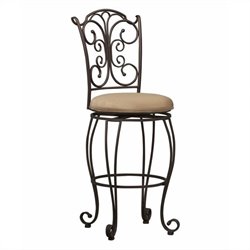 Pub sets are great for converting a "dead space" into a multipurpose dining area or an informal place to gather when entertaining family or friends. Having an impromptu place for friends and family to perch when eating or having a drink can be as simple as moving the barstools to wherever they are needed. It doesn't hurt to have additional bar stools on hand; while they can be conveniently moved from room to room to provide extra seating when the house is full of company, bar stools like the Linon Gathered Back 30″ High Bar Stool also enhance a room's décor with its decorative element.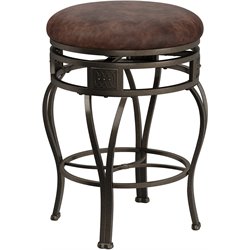 Counter stools can be the ideal solution to making your kitchen more functional for impromptu gatherings or everyday use. Placing two or three or more counter stools around a kitchen island creates an instant "breakfast bar" for family to grab a bite to eat before beginning a busy day or guests somewhere to sit and finish their burger should you have to bring the party indoors. Counter stools such as the Hillsdale Montello 26 Inch Swivel Leather Counter Stool blend casual style, comfort and cutting-edge design, resulting in counter stools that are both elegant and practical.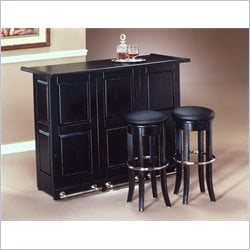 When hosting an event of any kind, particularly one indoors, a home bar with a trendy vibe like the Home Styles Furniture Black Folding Home Bar Cabinet with Chrome Rails has a contemporary look that won't go out of style for years to come. Many manufacturers offer home bars with casters, which makes them conveniently mobile, perfect when entertaining. A home bar is an easy yet creative way to take your entertaining style to a whole new level.
---
---
You might also like
---