Now that the days are shorter and the nights chillier, you'll be spending more time indoors, so it's the perfect time to upgrade your television furniture. A great TV is diminished by a mediocre TV stand, and you don't want to surround a high-end television with shoddy furniture. Not every TV stand is created equal, so check out the different options available to you before you buy.


TV Stands – First Things First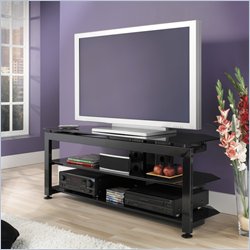 Before you begin shopping for a new TV stand, make sure to measure the dimensions of your living room or den so that you know how much room you have to work with. Next, take measurements of your television. If you have a new flat screen television, stand depth won't be an issue. But if you're watching an older tube television, make sure that the TV isn't too big for the stand, or it will only be a matter of time before something tips over.


Types of TV Stands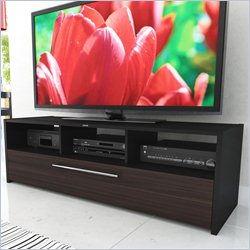 Depending on your personal taste, storage needs and placement in the room, there's a fairly wide selection of stands to choose from:
TV Hutch: A TV hutch is the right choice for those with a greater demand for storage space. Hutches typically come with plenty of drawers and shelves for all of your hardware and software, and open-and-close doors can effectively hide your television when you're not watching, preserving the room's natural décor.
Platform Stand: A platform stand is made for a modern or contemporary room where simple is king. The frames are usually backless and feature a small number of shelves for DVD players, cable boxes and a small collection of DVDs.
Corner Stand: Designed specifically to fit in room corners, these stands are the perfect choice if you're planning on setting up your TV and entertainment center in the corner of the room; great for small or oddly-shaped rooms.
Z-line TV Stand: Minimalist design and staggered shelving. Typically combines glass shelving with a wood or metal frame.
Cabinet Stands with Doors: Wide cabinets with a placement for the television on top. Bottom cabinets give you tons of storage for everything from DVDs, DVD players, video games or even blankets.
TV Stand Materials
The material you choose for your TV stand should be a reflection of the room's décor and the surrounding furniture:
Glass TV stands are typically featured in minimalist or modern rooms due to their sparse design and clean lines.
Wood TV stands are a common choice because they fit in with the majority of contemporary rooms. Always choose a real wood veneer such as cherry, light oak, pine or mahogany.
Metal TV stands are commonly made from stainless steel that won't degrade or rust. Usually found in rooms with a modern design.
You can find swivel TV stands that allow you to rotate the television depending on your position in the room, or TV stands with casters that allow you to move the stand from place to place.
Partnering your television with a great TV stand will really make the room come alive. With a little bit of foresight, you'll be able to find a TV stand that meets all of your needs and expectations.
---
---
You might also like
---