Relaxing at the warm family weekend getaway is only as comfortable as the furniture you furnish the home with. This beautiful mix of simple contemporary furniture, with a little added texture, is a great place to start.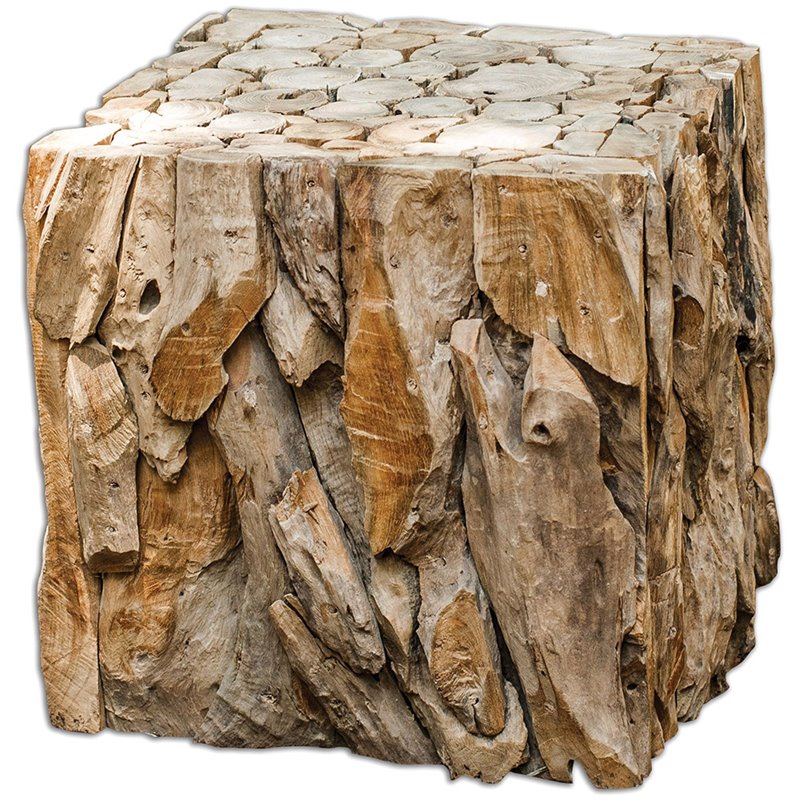 Uttermost Teak Root Bunching Cube in Teak Wood
The first piece of furniture that catches the eye is this beautifully sculptured Uttermost cube made from reclaimed teak. From here, you can create the perfect blend of contemporary and rustic for a cozy, modern feel.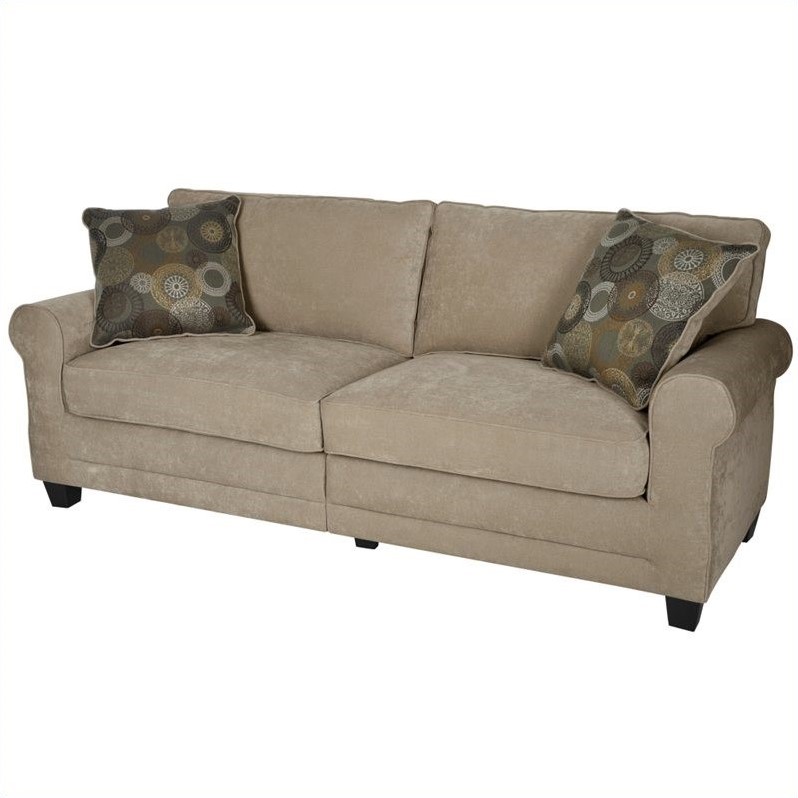 Serta Copenhagen Deluxe Sofa in Vanity Fabric
Blending this very simple Serta sofa with the texture of the end table creates perfect harmony within the room.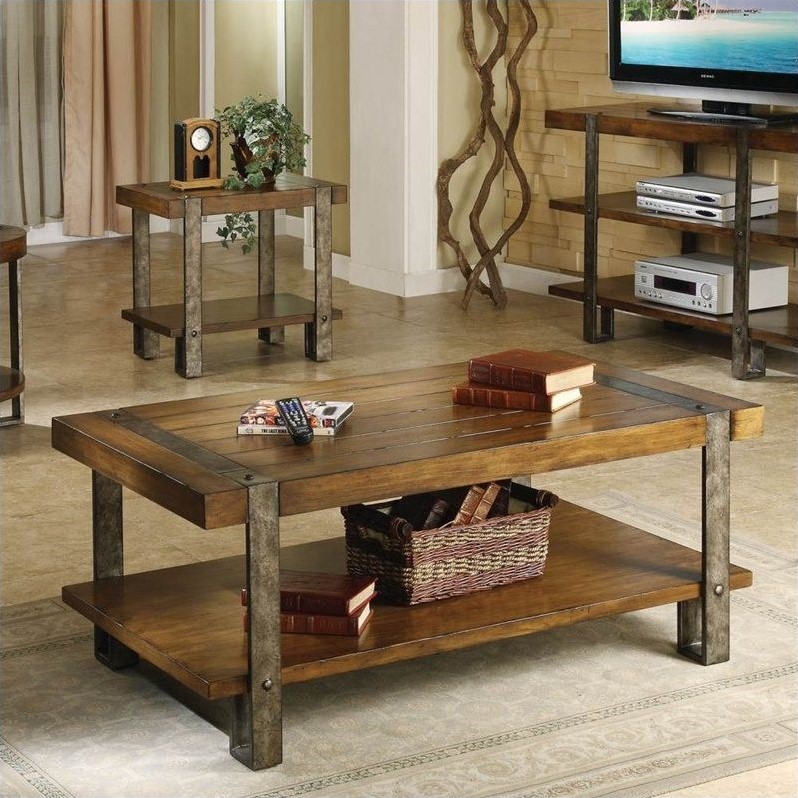 Riverside Sierra Rectangular Cocktail Table in Landmark Worn Oak
Riverside's Sierra coffee table blends beautifully with the mix of contemporary sofa and textured end tables. It combines a rustic wood finish with sleek metal, and complements the rest of the furniture really well.
Homelegance Lifestyle Armless Accent Chair in Multi-Colored Stripe
If you don't have the room for the matching Serta love seat, try a pair of armless accent chairs that will add that bit of subdued color. If you find the stripes to be too much, break it up with a simple, plain throw blanket draped across the back. Add a small, simple throw pillow as well—use the blue-gray tone in the chair, or find a simple pillow to match the green in the sofa pillows.
---
---
You might also like
---