You got through the rush of back-to-school shopping and it's time to relax. So you're probably thinking, "Who needs to catch up on school supplies already?"
Actually, if you kept some supplies from last year, now is the perfect time to re-assess whether or not your children's backpacks, lunch boxes, and bedroom furniture are really still meeting their needs.
Hot spots to check are:
Look and see if the straps are secure or if they're starting to tear and detach from the back of the pack. Straps should be adjustable and allow the bag to fit snugly against the upper back.
Is the number or size of this year's textbooks more of a burden than before? If so, the support structure of an old backpack might be inadequate. Be sure your child's bag has a solid, firm back panel, reinforced with extra padding as needed.
Lunch bag zippers, straps, hinges, and locks
For a fabric lunch bag, are all zippers and straps still good? Or for a plastic lunch box, are all hinges and locking tabs working properly? Has the plastic or fabric absorbed any smells or colors? You may not want to replace lunch bags and boxes every year if your child hasn't been too rough on them, but also keep in mind that spills or stains could make it hard to keep an older food carrier as sanitary as you want it.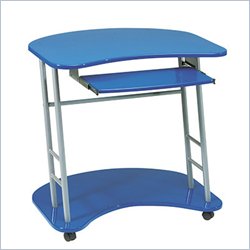 Homework and storage space
If your child doesn't yet have his or her own desk for homework (and your kitchen table or coffee table seem more cluttered this school year) it might be time for a simple child's desk.
Or if your child already has a desk, see if there is still enough storage space. You can add a hutch to the desk or supplement with a bookcase for a cost-effective homework space upgrade.
Don't worry; we're not recommending an expensive shopping list right after the back-to-school bills have cleared. We know that: 1) you kept those supplies to save money and 2) the back-to-school budget is pretty small by now.
So we're suggesting online sales and discounts. Look for products with free shipping (that can add up!) and other special offers. Once you know what you really do need, the list shouldn't be too intimidating.
At this time of year, you might also find great deals on art supplies, educational toys, puzzles, stamp sets, or other accessories to enhance hands-on learning and school projects.
---
art supplies
,
back to school
,
backpacks
,
children's bookcase
,
children's furniture
,
educational toys
,
homework desk
,
kids furniture
,
lunch bags
,
lunch boxes
,
school supplies
---
You might also like
---