Fall is here and it's time to get cozy. Take a look around your home and take stock of the upcoming season. It's probably time to put away those breezy summer decor items and replace them with something a bit warmer. Redecorating now means you get to enjoy your decor all season long.
Here are some easy ways to warm up your decor this fall:
---
If you don't have a real fireplace, a great alternate to consider is an electric fireplace. These offer up a cozy look in a portable form and are available in a wide variety of finishes and styles.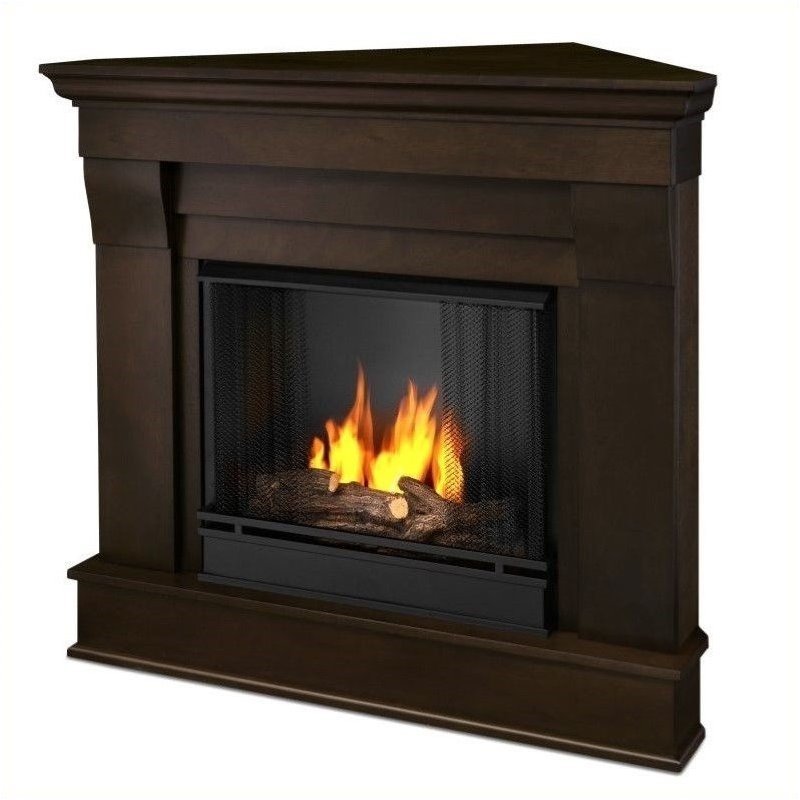 Real Flame Chateau Gel Corner Fireplace in Dark Walnut Finish
---
If a fireplace doesn't appeal, candles are another timeless way to create warmth. This large version is great focal point to use in lieu of a fireplace.
---
A rustic accent piece is another great look that is perfect for fall. An accent table or side table is an easy item to switch out seasonally. This small table has a charming mix of hammered copper tone metal and twisted black iron-look legs.
Riverside Furniture Medley Round Lamp Table in Camden / Wildwood Taupe
---
Another great accent piece is a bench. This handsome kilim print is nicely set off by black spool turned legs.
---
A room divider is a handy item to have, especially in small spaces. This brightly colored version has a fall inspired landscape that is lovely to look at year round.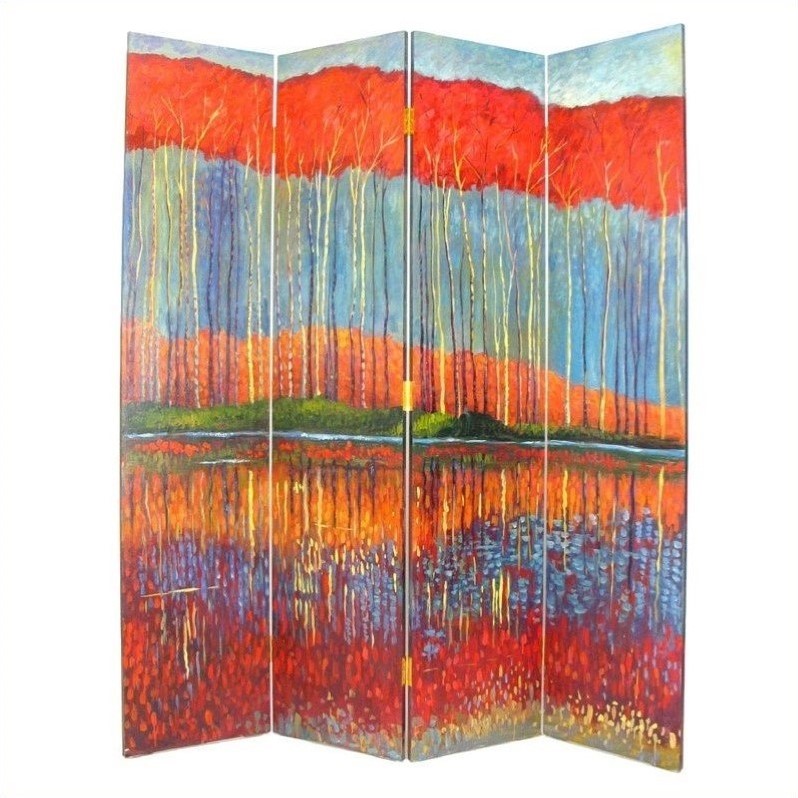 ---
What could be more fall than the color orange? These matching metal counter bar stools in orange are just right for Halloween, Thanksgiving and beyond.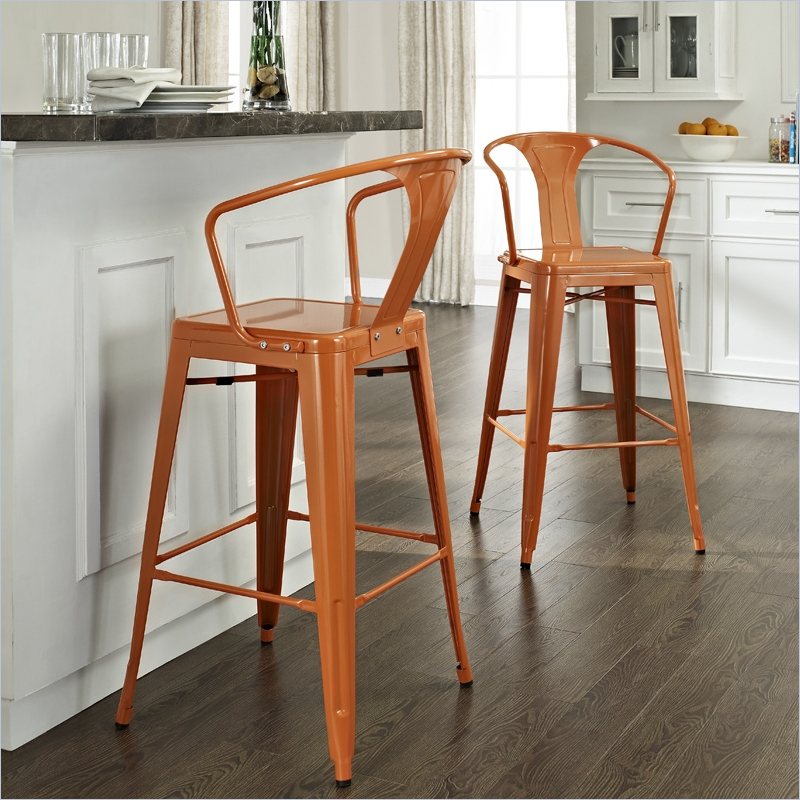 Crosley Furniture Amelia Metal Cafe Barstool with Back in Orange (set of 2)
---
Come the cooler months, cold bare floors just won't do. Add a splash of cinnamon red to create a warm and relaxed seating area.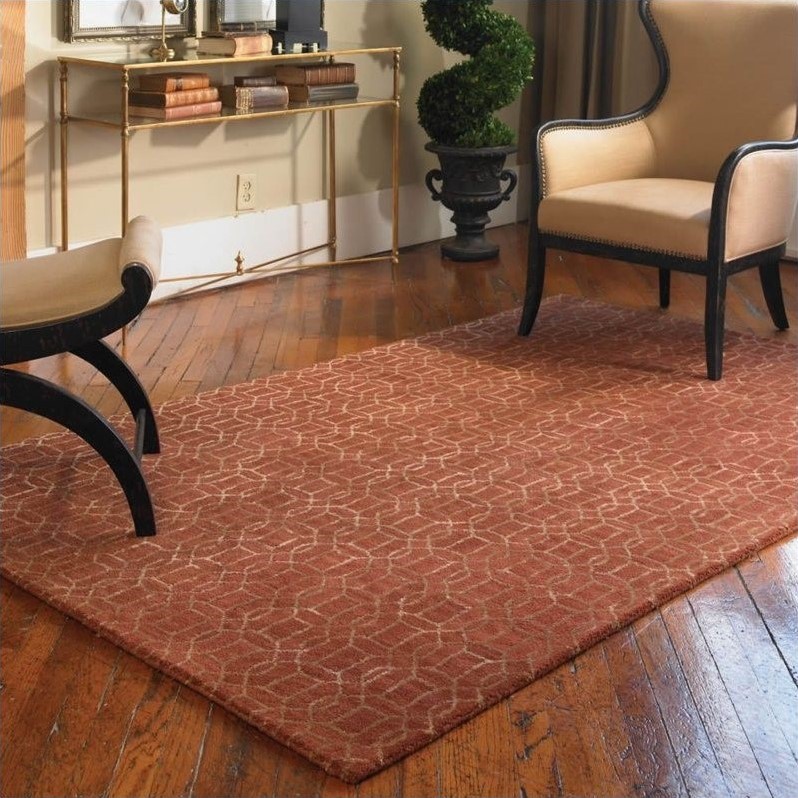 ---
If bright color isn't your thing, the classic appeal of tortoiseshell is another fall-appropriate option. These three glass balls are chic additions to a dining room or coffee table.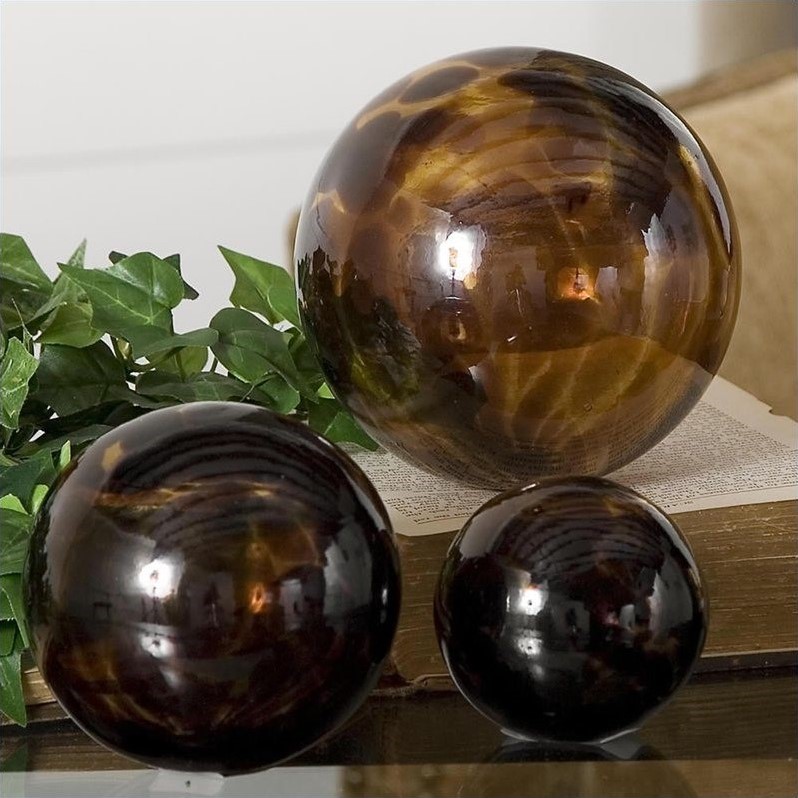 ---
---