Would you like the fun and convenience of a home bar at your house? Picture dinner parties and evenings at home where you're the bartender and host extraordinaire. A home bar could have you shaking martinis and stirring mojitos, a great way to impress and entertain your guests.
Sure, having an organized and sophisticated cocktail corner is appealing, but consider a few design elements before you make a purchase. There are many variations in home bars, so browse our picks of the top five below. You'll get an idea of what design suits your space and the style that completes your decor.
While you've got home bars on the brain, head over to our Facebook page and check out next week's giveaway! Look for the tab, Party at Your House!
The largest, biggest statement you can make in a home bar. Install a wrap around home bar and you can
instantly create a sought after cocktail conversation space. The closest you'll get to the real deal.
Hillsdale Large Cherry Wrap Around Bar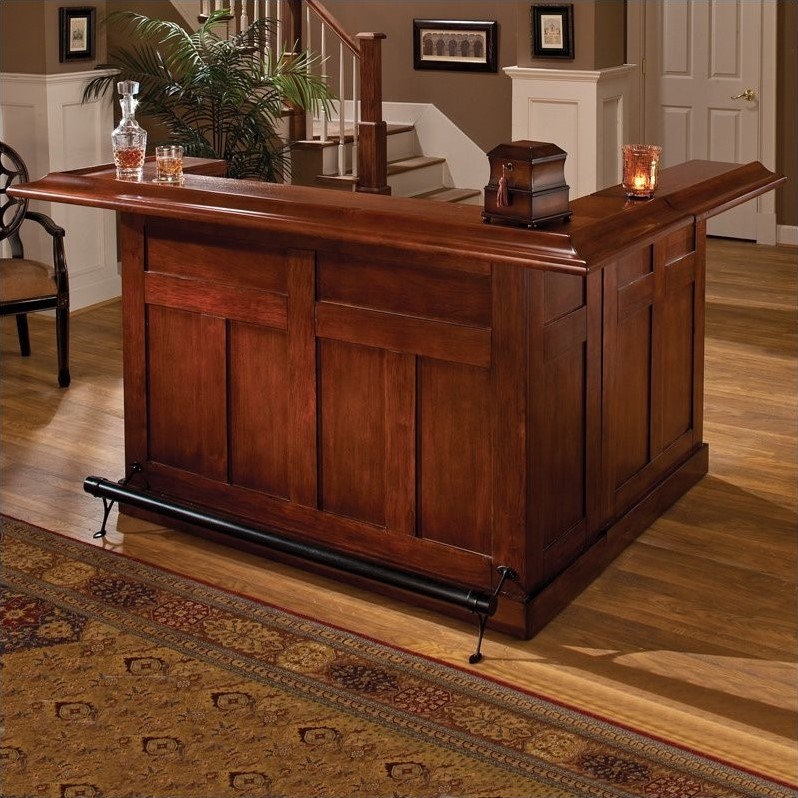 If your lifestyle requires that your liquor storage be out of sight (or away from curious hands) consider a
folding home bar. Look for compact models to save space or lockable bars to restrict access.
Modus Hudson Spirit Cabinet in Coffee Bean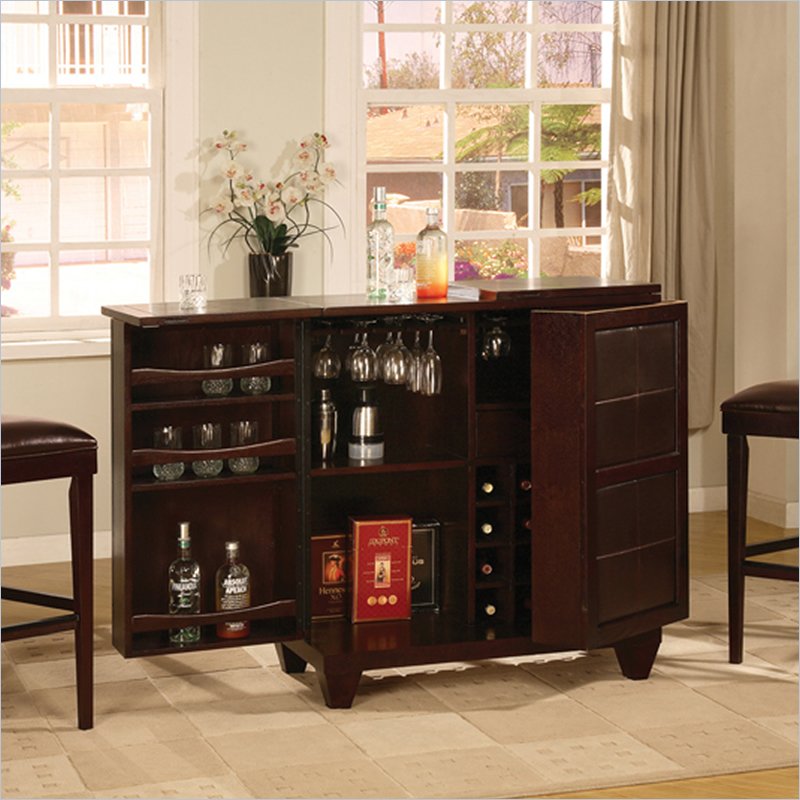 A smaller space like a studio apartment, basement, den or just a smaller living room can still enjoy the form and
function of a home bar. Select a corner bar and tuck your beverage display and storage off to the side.
Global Furniture Black and Silver Corner Bar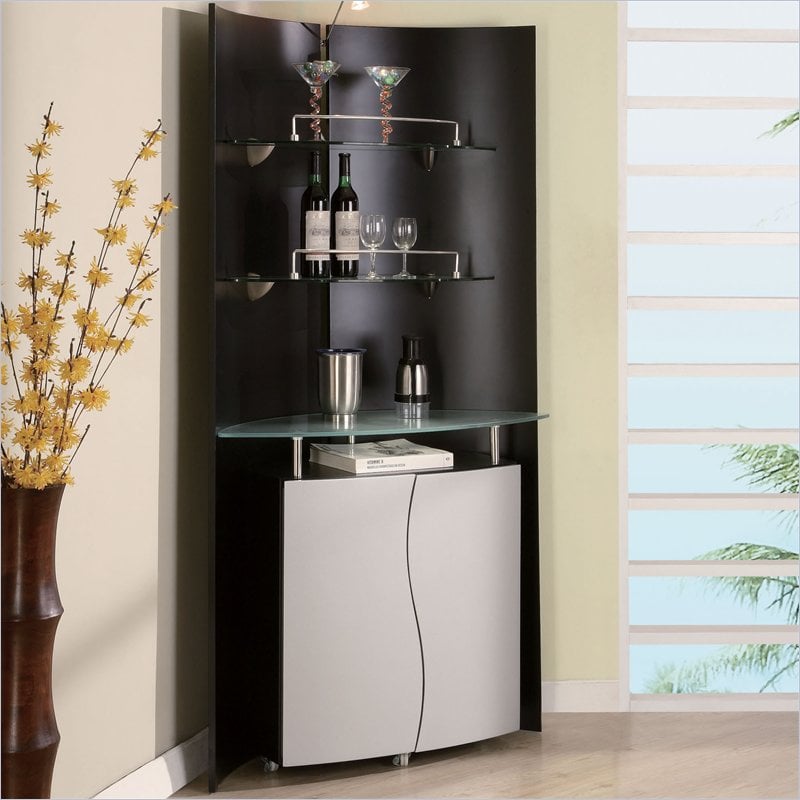 Enjoying cocktails on your patio can be one of life's greatest indulgences. If your climate accommodates and yard
space allows, consider the outdoor version of a home bar. Or why not have both indoor and outdoor bars?
Home Styles Bali Hai Bar Cabinet Set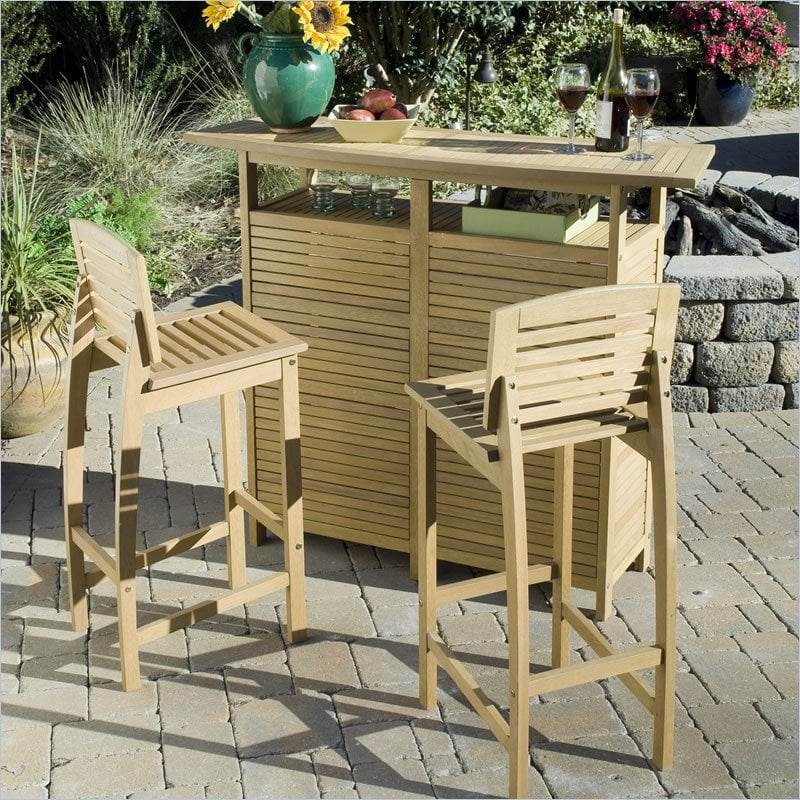 Technically, a pub table or pub set is not a home bar. Â However, many pub sets used in place
of a home bar can offer a similar atmosphere with more usage versatility.
Hillsdale Park View 3 Piece Pub Table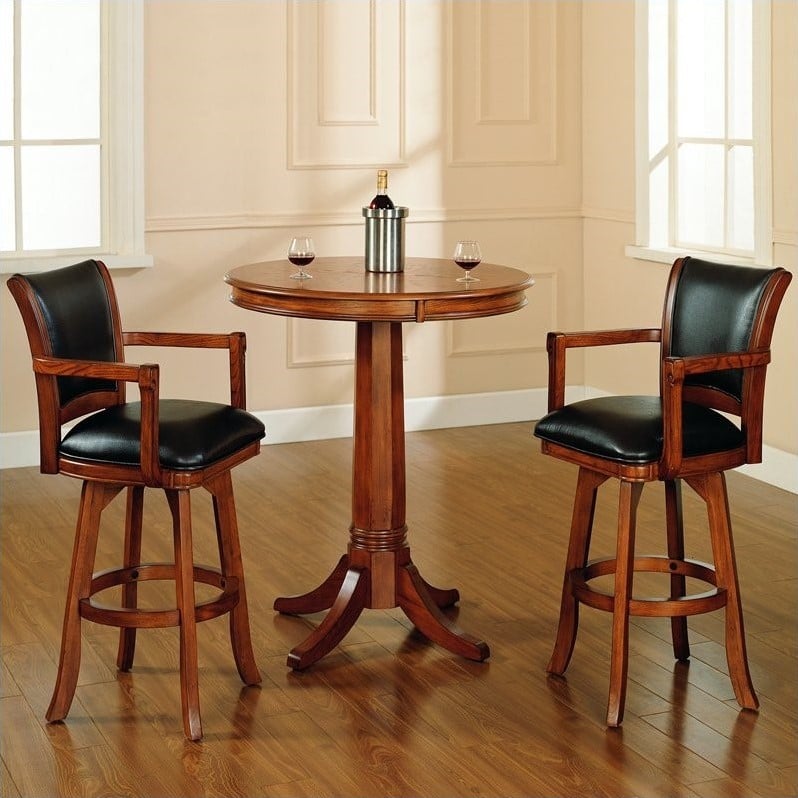 ---
---
You might also like
---