High Point Market is the largest furniture show in North American. It happens every spring and fall in High Point, N.C. which is a major center for furniture showrooms and manufacturers. The market was orignally founded in 1909 as a way to highlight the region's many furniture makers and retailers. The concept is the same today but it has since grown to become one of the largest furniture markets in the world with over 10 million square feet of exhibition space and an average of 80,000 attendees. High Point attracts the top designers, decorators and manufacturers from around the globe. If you want to scope out the latest in furniture trends, High Point is definitely the place to be. The big question on everyone's mind is always what's new and hot on the market. So here is our recap of the five best trends from High Point Market:
 
American Drew Ashby Park Banana Leaf Weave Bed
 1 – Natural Influences
Designers and furniture companies are definitely taking a cue from Mother Nature these days. Natural influences were abundant at High Point in everything from textiles to decorative objects. Materials like cork, driftwood and shells were especially popular this year. Organic influences are combined with modern style to create a hot new look for the home. Look for curving lines, muted colors and lots of textures.
Jofran Baroque Cocktail Table with Mosaic Tile Inlay Bed
2 – Modern Marrakech
If you have flipped through the pages of Elle Décor in the last couple of years, you will be well aware that the Marrakech influence is everywhere. This season the boho look gets a modern makeover. The Moroccan look is characterized by graphic prints, lots of tile and bold colors mixed with neutrals. Look for pieces that incorporate designs inspired by Moorish fretwork, the used of natural materials like shells and heavy use of gorgeous geometric tiles. Tie the look together with a new graphic print rug.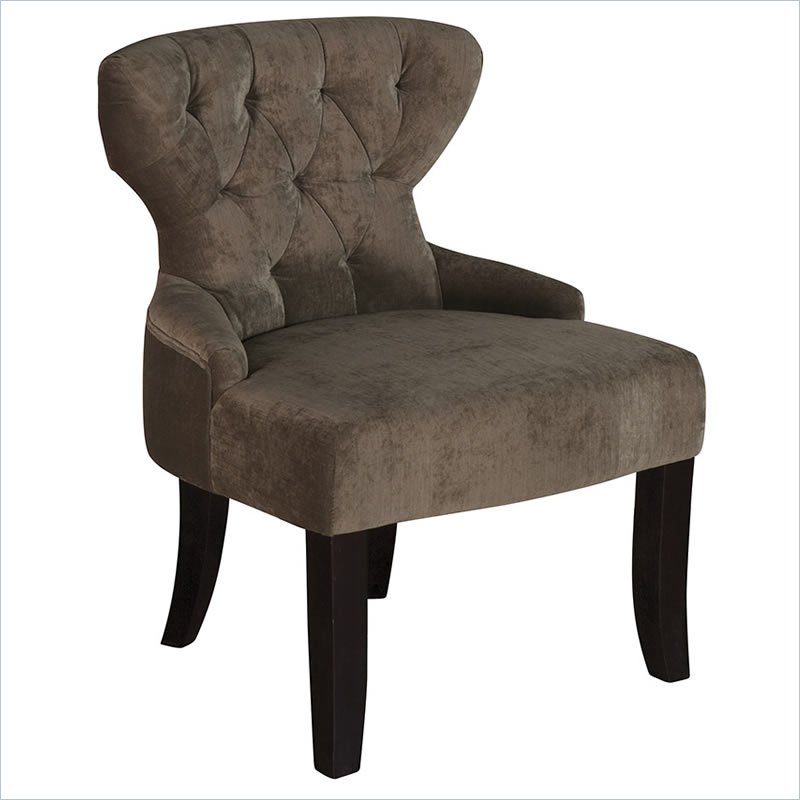 Avenue Six Curves Hourglass Chair in Vintage Shitake
3 – Classic Details Revisited
Traditional upholstery details were used in a major way at the Market. Button tufting and welting details were everywhere. Contrast welting is a new look at an old technique and was frequently spotted in bright colors. Button tufting is an eternally popular look that has seen a recent renaissance. These details were common on all types of furnishings ranging from traditional to modern. Button tufting is an eternally popular look that is especially hot right now. This look adds a touch of formality to any space and is even being used on more modern pieces of furniture. Try out the trend on a tall headboard or make a major statement with a tufted sofa. The trend translates into soft furnishings as well so be on the lookout for throw pillows or chair cushions with extra pleats, welts or buttons.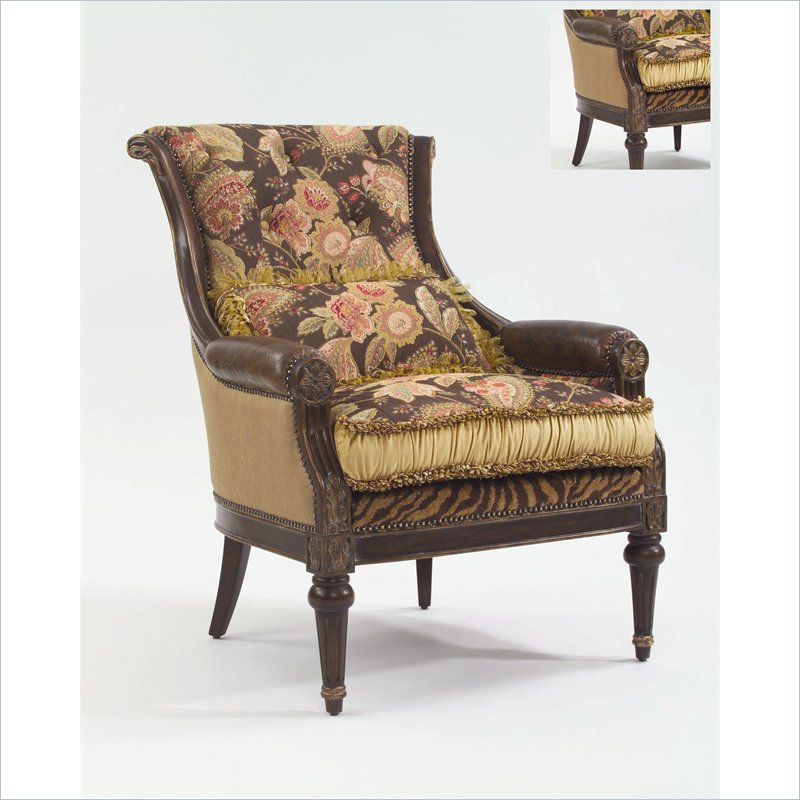 Hooker Furniture Decorator Chairs Knottingham Accent Arm Chair
4 – Bohemian Style
The lighthearted boho look is still incredibly popular for home décor. This naturally relaxed style is both bold and eclectic. Those who have the need to express their individuality find themselves drawn to this look. Vintage-inspired floral prints were everywhere as were furnishings upholstered in a bold mix of fabrics.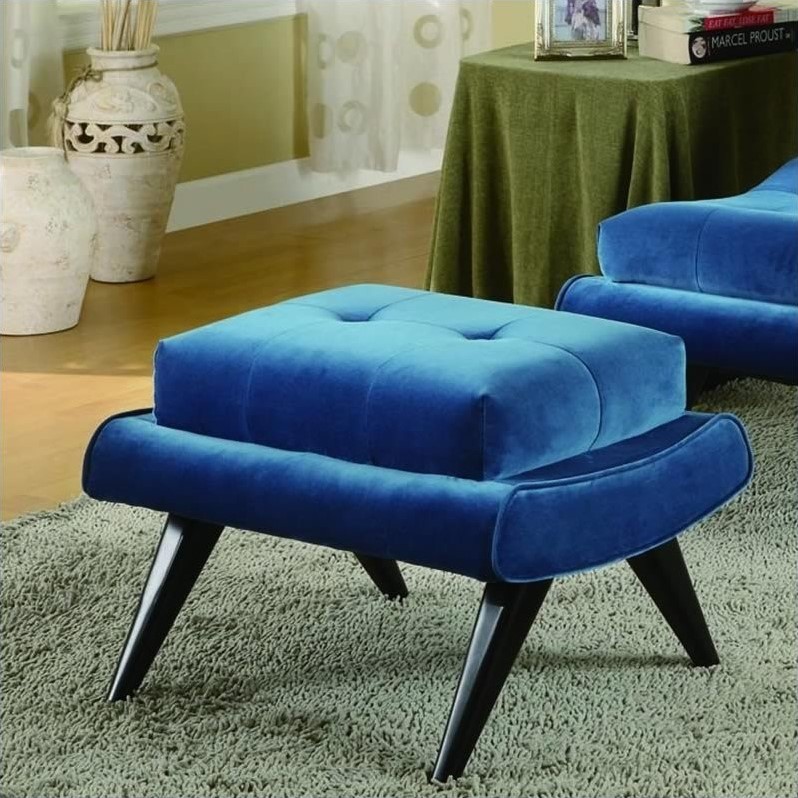 Armen Living 5th Avenue Ottoman
5 – The Color Blue
Color trends are always on the move but the current design favorite is both classic and timeless: blue. Seen in many shades ranging from smoky to bright, blue was spotted on the upholstery of dining chairs, sofas and loungers. Blue works as a soothing presence for any room in your house.
---
Being trendy doesn't necessarily mean that your furniture will date quickly. The good news is that this year's High Point Market displayed many classic items among the top trends. Right now is a great time to get in on some trends that are certain to stand the test of time.
---
---
You might also like
---