It's a classic way to start your day: sitting at a comfy dining nook with a coffee in hand and light streaming through the windows. It's an American classic and there are many great reasons why. Therefore quite likely that there is already one in your home.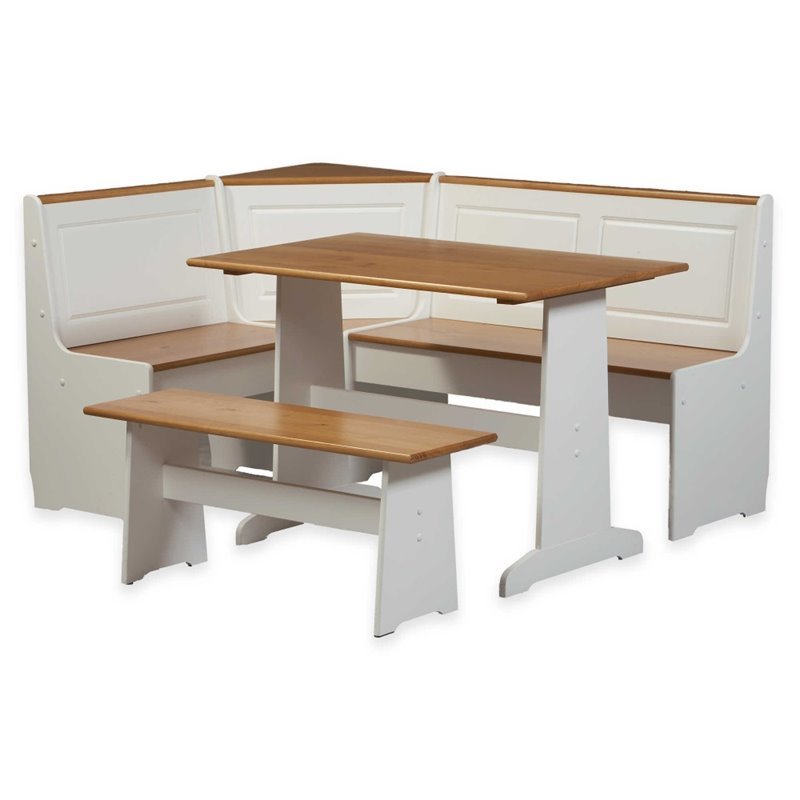 A breakfast nook is frequently known by other names: eat in kitchen, dining nook or kitchen nook are some other terms. No matter what you call it, a small, casual eating area in your kitchen is a wonderful idea. They are both convenient and casual. A dining nook offers the perfect way for a busy family to convene before a busy day (or maybe just a great spot for Mom to sit and catch her breath after the morning rush).
There are a variety of ways to outfit your breakfast nook. Go custom and install a built-in seating bench or banquette. If a custom solution is not in the cards, there are still a few ways to get this look. Try purchasing a dining nook set in a lovely natural or white finish. Or mix it up by adding a bench, dining table and a few chairs in complementary styles to create a unique space. If you have a built in nook already, consider a giving it a simple update with a new table, bench or matching chairs.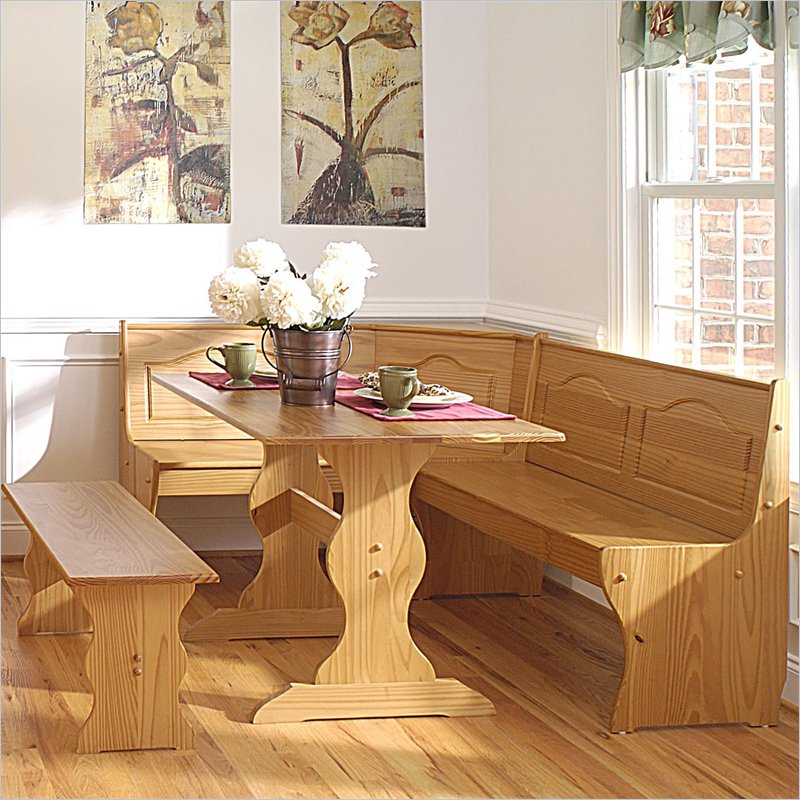 Those with the luxury of space might have a built-in bench to take advantage of. However, there are a few different ways you can fake this lovely look. Try purchasing a freestanding bench with upholstery or without. The advantage of these designs is that they can move along with you—a boon if you are a renter or are planning to move within a few years.
Even a small kitchen can find space for a breakfast nook. A folding table is one way you can add seating space to a small space. Several tables offer two folding leaves making them an ideal choice to fold up out of the way when not in use. A table with one folding side can be pushed up against the wall to create some space in what can sometimes be a difficult to use space.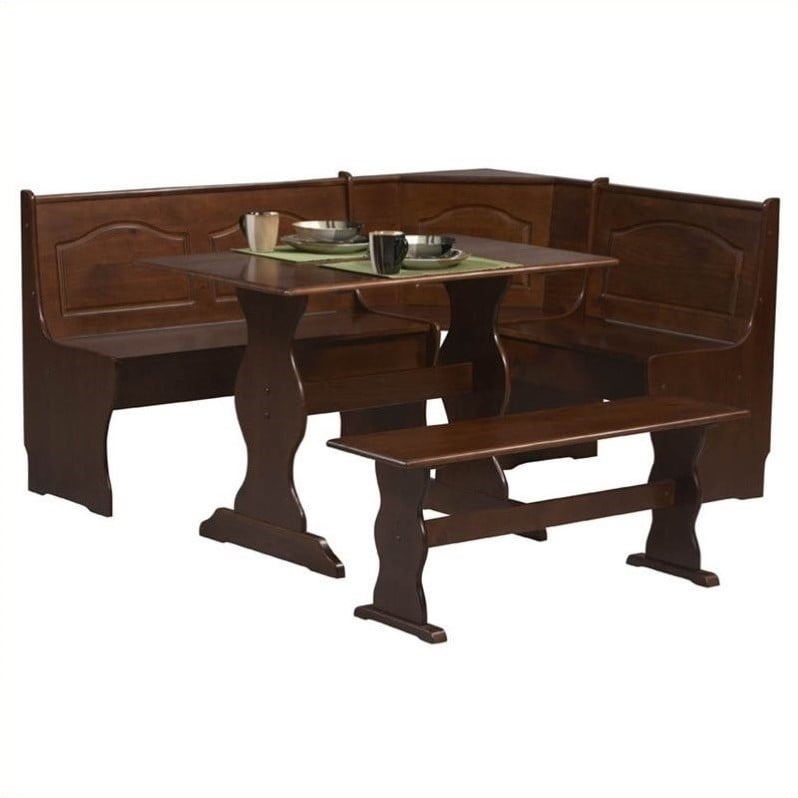 A breakfast nook doesn't have to be a luxury item. A cheap or discount priced set can bring home all the comfort and style of a custom dining nook. Take a look through our options and find the right nook set for you. Check out our full selection of dining nooks here and our Breakfast Nook Houzz gallery here.
---
---
You might also like
---