Home -> Home Bars -> Home Bars Buying Guide


Home Bars Buying Guide
Bar Furniture for Every Room of Your Home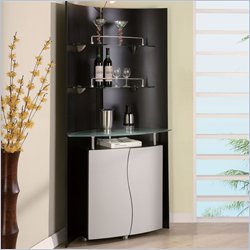 Most of us have heard of home bars, pub table and bar stools, but what exactly is bar furniture? That is a good question and one that fortunately can be answered fairly easily. Bar furniture refers to any type of furniture such as a wine rack, wine cabinet or spirits cabinet that is designed to store and/or display wine and other types of alcoholic and non-alcoholic beverages. With more and more people opting to stay home and entertain, bar furniture has become a popular and economical way to entertain in style while making the rooms of your home more practical and functional.
While there are no set rules as to what can be used where, especially if it is the first time you are purchasing any type of bar furniture for your living space, it is good to have some idea what is available, how to integrate it seamlessly into a particular room's décor and where in your home it will be most useful.
Home Bars, home bar, bar furniture, barstool, Corner bar, folding bar, hide a bar, wine bar, wine cabinet, indoor bar, outdoor bar, contemporary bar, rustic bar, swing open, black, cherry, modular unit, console, hillsdale, home styles, wood, metal, stanley, pulaski, american drew, howard miller, free shipping, trica, sets
Bar Furniture for the Dining Room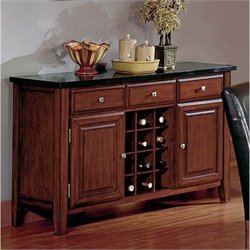 Wine servers combine the functionality of a wine rack with a sideboard or buffet.
Resembling a cross between a china cabinet and a hide-a-bar, a wine console is exceptionally versatile since it can hold a number of different types of bottles and can include features such as a glassware rack.
Bar Furniture for the Living Room (or Family Room)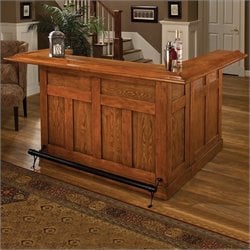 The home bar is generally one of the larger types of wine furniture, although both portable and compact versions are available. By adding some barstools to a home bar, you can create a "pub" atmosphere in your own home. When setting up your home bar, throw in an Irish pub or sports theme to create an instant party atmosphere. A swing open or folding bar is perfect for the smaller sized living or family room.
A hide a bar is spacious, with an armoire-like appearance, affords you the convenience of a home bar and the luxury of hiding it from view when it's not in use.
Wine towers are ideal for living rooms or family rooms because it allows you to keep a small selection of wines within reach, making entertaining simpler.
A wine cabinet is a good fit for social environments like the living room or family room, because it is designed to hold both wine and spirits.
Bar Furniture for the Kitchen and Hallway
A wine console table is especially useful in smaller sized homes, where you can get the most out of your front hallway by having someplace to put your keys or purse when you come home. But it is also an ideal way to display your wine collection while making visitors feel welcome.
Wine carts take entertaining to the next level. Because they are on wheels, they are not restricted to one room. And since they are designed to be portable, wine carts are typically more compact than other kinds of bar furniture