Home -> Computer Desks -> Computer Desks Buying Guide


Computer Desks Buying Guide
All You Need to Know about Buying File Cabinets

A file cabinet, also known as a filing cabinet, is used to store documents. At one time, file cabinets were predominately used in business environments, but today, the filing cabinet has made its way into the residential sector. With the growing number of people working at home, the file cabinet has become a common addition to homes everywhere.
File Cabinet Buying Tips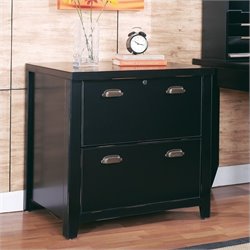 Safety first: purchase filing cabinets with an anti-tip mechanism that will allow only one drawer to be open at a time.
Check manufacturers' product descriptions for the maximum weight capacity per drawer.
The three most commonly used file folder sizes are: 8.5 x 11 inches (letter); 8.5 x 14 inches (legal); and 8.3 x 12 inches (A-4 international). Most types of vertical and lateral file cabinets will accommodate either one or a combination of these general paper sizes.
Before making a final decision, when buying a filing cabinet with specific features like hanging file bars, check the manufacturer's product description to see what size of file folder you will need.
When buying a vertical or lateral file cabinet, if you want to avoid having to use hanging files, select a unit with high sides that won't require hanging rails to keep file folders in place.
For added strength and durability, purchase units with reinforced, welded steel corners.
In today's security conscious world, record safes, fireproof or water resistant safes and fire-resistant file cabinets have also become an integral part of many office environments, both residential and commercial. Decide which one would suit your requirements.
Types of Filing Cabinets
Vertical filing cabinets are the most common type of filing drawer available. Usually taller than they are wide, they store documents from front to back, either by folder or hanging file method. They can have from one to five drawers and can be made from metal, steel, wood or engineered wood. They take up less floor space than a lateral file. To find out if you will have enough clearance to use the drawer when open, multiply the depth of the drawer by two and add two feet for the access area.
Lateral filing cabinets are wider and shorter than a vertical file and have more capacity by housing two rows of files side by side. The files will actually face the side of the cabinet rather than toward you when the drawer is open. If you would prefer to have the files face front like they do in vertical filing cabinets, select a lateral file with hanging rails that will allow you to store your folders front to back.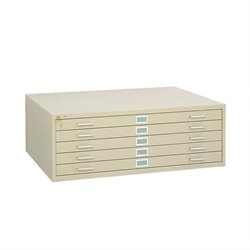 Flat files are designed to hold non-standard sized documents like blueprints, charts, posters (stored flat) and maps. Some models can be stacked and/or bolted together for the appearance of one tall unit; other flat file cabinets are available in 10-drawer units.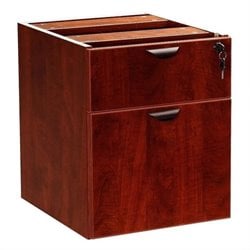 Hanging files come in a variety of styles, and depending on the type, can hold both standard and non-standard documents. The files in hanging file cabinets can be mounted in one of two ways, hanging clamps or hanging folders. Hanging clamps secure the documents without denting or marking them; they are ideal for larger documents like plans or blueprints. Usually, they must be purchased separately, and come in several sizes, 18", 24", 30", 36" or 42". Hanging folders are designed to hang between two rods or in a bin or in a drawer. They are most commonly letter or legal sized, but larger folders are available.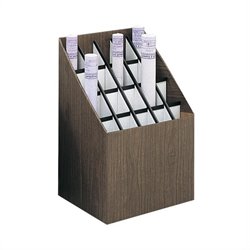 Roll files are designed to store your files "poster" fashion, either in tubes or rolled up. They are available in either vertical or horizontal styles. Some types of horizontal roll file cabinets have doors, ensuring that both ends of the file are protected from dust, etc. Vertical roll file cabinets have the added benefit of being readily accessible.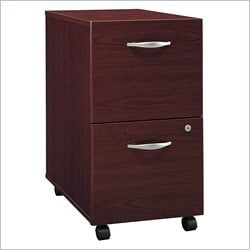 Mobile file cabinets and systems have all the features of regular vertical, lateral or hanging files, with the added capability of being portable. They can be transferred easily from one desk or office to another. Depending on the style and design, many mobile filing cabinets will fit beneath a work table or desk, and will include either hidden or regular casters.