A successful dinner party relies heavily on the presentation, and nothing makes a meal run smoother than a buffet table or sideboard. A buffet server gives you additional space for when you're serving meals, and also adds a stylish accent piece to the rest of the room's décor.
Buffet furniture is often miscast as the tacky items you see at a restaurant buffet: heat lamps, table skirts, catering trays etc. However, buffet furniture for your home can be elegant and chic.
If you're entertaining a group of guests, just imagine how impressed they'll be with your organization and preparation. There won't be any rushing or clutter, just a great laidback meal that will be enjoyed by all.
Style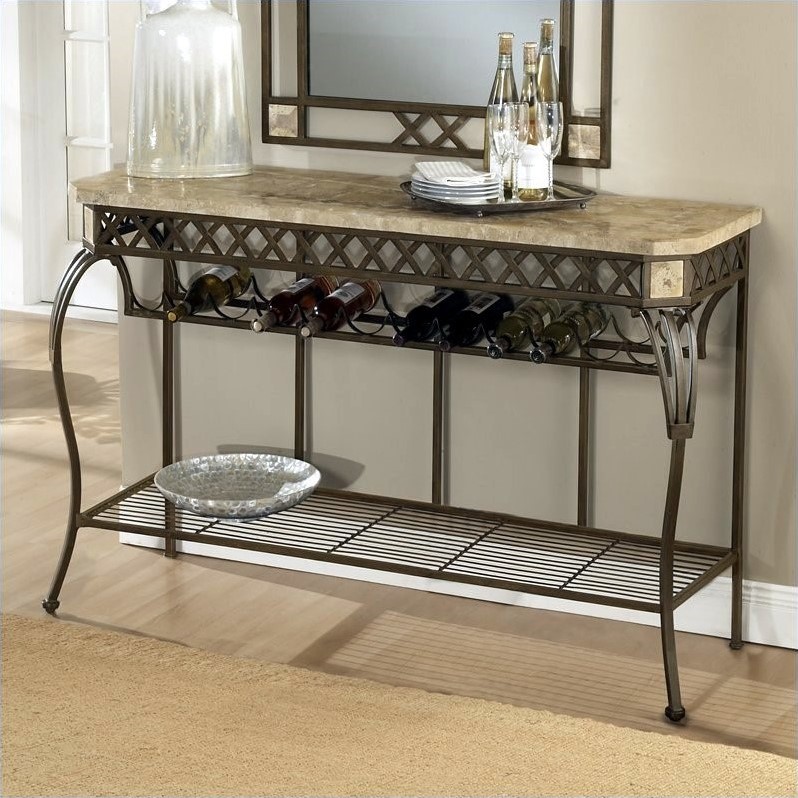 When buying buffet tables and sideboards, it's important that it fits in with the theme of the room. If you have a contemporary décor, you'll want to look for a buffet table with a simple design, neutral tones like beige or black, and perhaps stainless steel tabletop and knobs. For a traditional room, you'll want to find a buffet table that gives a warm and natural feel. It should be formal, with decorative carvings and made from oak, cherry or mahogany.
Feel free to add additional pieces to your buffet table or sideboard. Items like vases or candles add a nice touch, and a table runner can really bring life to a dining room that needs an infusion of energy.
Buffet Uses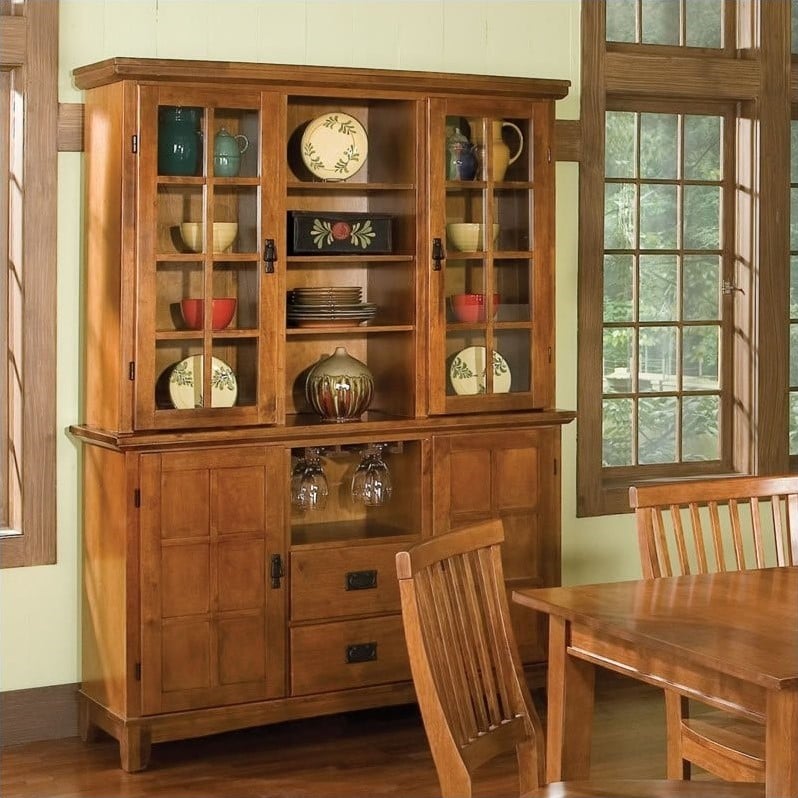 Buffet furniture gives you plenty of storage room that is great for holding your plates and utensils as well as glasses and linens. If you're looking to display your fine china, a buffet hutch is the perfect addition to your dining room or foyer. If you're pinched for room, look for tables and sideboards that have sliding shelves instead of pullouts, as they won't cause any space problems. If you'd rather keep your items hidden from view, solid or frosted cabinet doors are the way to go.
A buffet table doesn't have to be used in the kitchen or dining room. It can be a great item to place in a hallway or foyer, and is great for storing things like blankets and linens, phonebooks, media like DVDs or CDs and more. Don't limit yourself when it comes to finding new ways to use a buffet table or sideboard in your home.
Additional Features
When you're shopping for a buffet table or sideboard, don't forget to think about additional features that could benefit you. There are many extras available that can make your life much easier. A wine rack displays your favorite vintages and keeps a fresh bottle within reach at all times, while add-ons like spice racks and hooks for kitchen accessories such as pots or serving cutlery are extremely handy.
You'll get great satisfaction, plus admiration from family and friends, when your latest dinner goes off without a hitch, all thanks to your versatile buffet furniture. At Cymax, we have a great selection of buffet tables and sideboards to fit your needs