Home -> Strollers -> Strollers Buying Guide


Strollers Buying Guide
Baby Cribs: What to Look for, What to Buy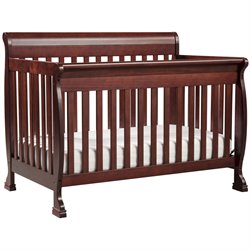 Besides in your arms, babies will spend most of their time in a crib where (hopefully) they'll be fast asleep dreaming baby dreams. Because of how much time your baby will spend in a crib, you'll want to make sure that you find a secure and comfortable crib that will keep her safe when you're out of the nursery.
There are so many different baby cribs to choose, it can be hard not to become overwhelmed by variety. Let's take a look at the different types of cribs and nursery furniture available that will keep your baby smiling and content.
Convertible Cribs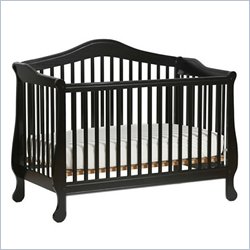 Convertible cribs are great for parents looking for a crib with a long shelf-life. These cribs can be used for the duration of your little one's childhood. The standard crib shape can be transformed into a toddler bed for when your little guy or girl has outgrown the crib, and some convertible cribs can even be turned into day beds. It's not impossible that your baby could use the convertible crib for the majority of their childhood.
Just remember that if you're planning on having multiple children, you may want to hold on to the crib for another baby down the road.
Standard Cribs
Also known as fixed-side cribs or traditional cribs, these are built with four immobile sides, so it will retain the same shape for the duration. This classic design is usually cheaper than other types of cribs, but may not be the right choice if you're look for adaptability in your nursery furniture.
Mini Cribs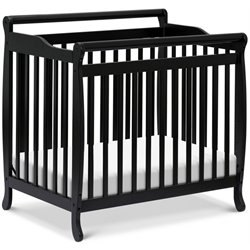 If you're number one concern is space, then a mini crib is the answer. Mini cribs offer the classic style of a regular crib in a smaller, compact design. Mini cribs can often be folded when not in use, which is great for storage and space saving.
Crib Sets
For parents hoping to furnish the baby nursery quickly and easily, cribs sets are often the answer. These sets often pair the baby's crib with another useful piece of furniture, such as a changing table or baby dresser. A great choice for parents looking for a one-stop shop.
Metal or Wood Cribs?
The choice between a metal or wood crib is completely stylistic. Metal cribs are a great choice if you've given the nursery a more contemporary design, while wood cribs are often better suited to more traditional-looking rooms.
Crib Placement and other Safety Concerns
It's important to consider where in the nursery you're going to place the baby's crib. Make sure place it a safe distance from curtains, lamps or other items that your baby might be able to get their hands on. Be cautious of cribs with multiple removable pieces or accessories that your baby might be able to undo or unclasp. Look for spaces or gaps that small fingers could get pinched in.
Your baby's safety and comfort are your number one concern, so go with a brand of crib that you trust, and if your budget allows, aim for a brand new crib rather than a used one.